We are proud to carry Lakeshore Candles, crafted in Belding, Michigan.
Made of soy , these candles burn at a lower temperature than petroleum candles, giving them a longer burn time per ounce. They also burn soot-free as a result of their soy composition.
Cotton wicks are used as opposed to metal ones which are hazardous to health.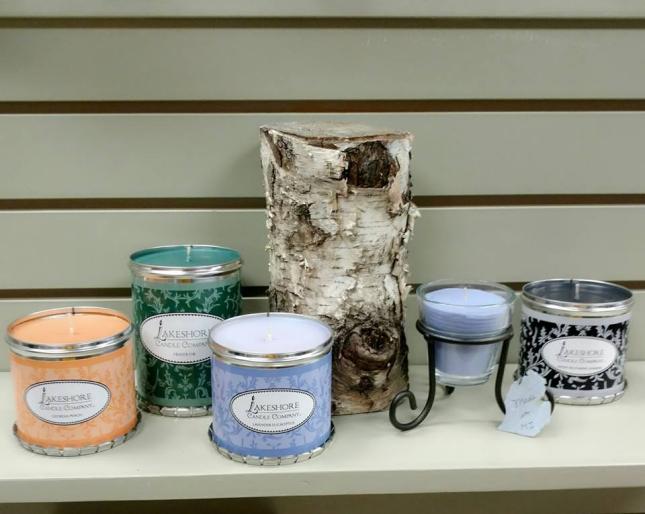 All candles are double-poured, which means before the first pour of wax solidifies, a second, hotter pour is done, forcing air bubbles out of the candle. This creates a denser candle. Scents permeate the entire candle, with fragrances such as Lilac, Vanilla, Caramel Apple, Oranges and Cloves, and the best-selling Frasier Fir. Available in three different sizes, Lakeshore Candles are perfect for yourself or as gifts.
Votive (burn time up to 25 hours): $3.99
12 oz. Tin (burn time up to 60 hours): $14.99
18 oz. Tin (burn time up to 90 hours): $19.99
If you would like to order Lakeshore Candles but can't make it to the store, call us at (313) 881-1410 or drop us an email at rosannkovalcik@comcast.net, and we can ship your candles or deliver your order to you. Remember, we provide free gift wrapping!