Because of YOU, our valued customers,
We are able to support the Whitefish Point Bird Observatory!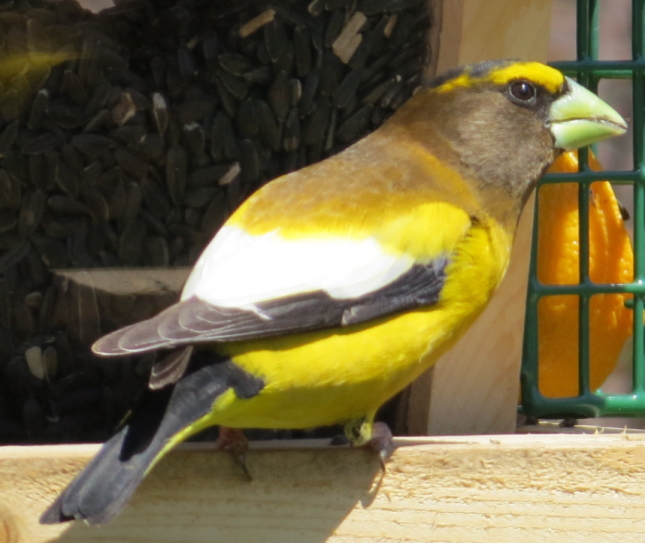 Evening Grosbeak @ WPBO (Photo: Scott Jennex)
We would like to thank you- for your consistent patronage of our store allows us to share our resources with organizations we respect. We are most grateful to you for making this possible. One of the organizations with which we naturally align is the Whitefish Point Bird Observatory (WPBO), a program of Michigan Audubon located in the state's Upper Peninsula. This premier birding hotspot is situated on Lake Superior and serves as a migration corridor for many migratory birds, resident birds, and even vagrants and rarities.
Golden-crowned Sparrow dining on seed- a very notable sighting indeed! (Photo: Skye Haas)
Whitefish Point hosts research opportunities including hawk migration counts and owl banding, helping to secure data about the health, behaviors, and numbers of bird populations. In addition, the site holds regular birding events such as Spring Fling, Birdathon, and field trips for birders of all levels. For those interested in bird watching, this is a must-see destination!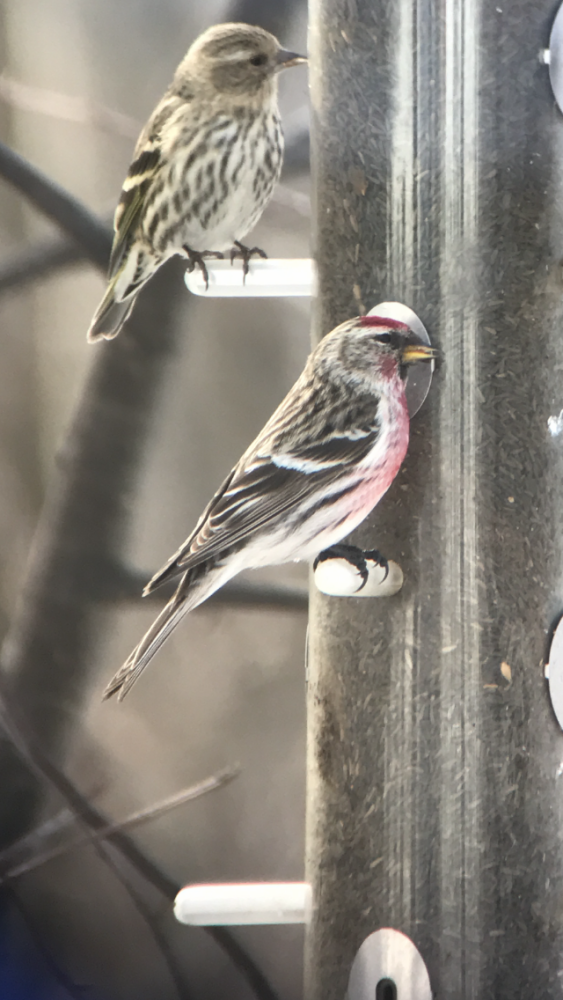 Pine Siskin & Common Redpoll on a finch feeder @ WPBO (Photo: Andrew Simon)
To show our support, we donate feeders, hardware, and seed to the feeding sations at WPBO, and have been doing so since our store opened over two decades ago. Our most recent donation includes the Ranchette feeder, pole setup with squirrel baffle, and 300 lbs. of Deluxe Blend seed pictured below.
If you'd like to personally contribute to the efforts of this wonderful organization, visit their website to donate to Michigan Audubon or to a particular program at WPBO. Click here to learn more.
Visit WPBO and let us know what birds you're seeing! Share your stories, pictures, and sightings with us on our Facebook page (click here).
Whitefish Point Bird Observatory
16914 N Whitefish Point Rd
Paradise, MI 49768
(906) 492-3596
The WPBO building is small and white, located across the parking lot from the Shipwreck Museum and lighthouse.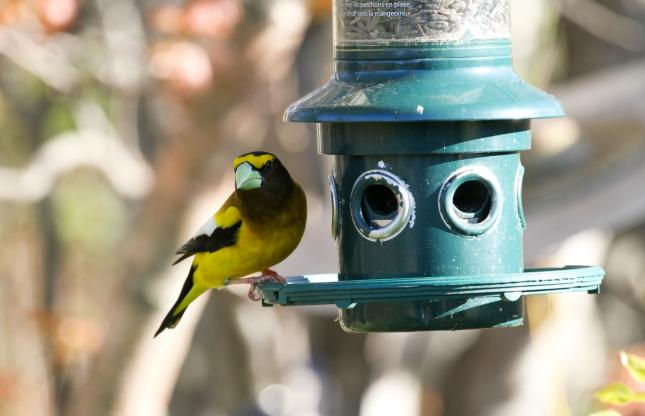 Evening Groseak on our squirrel proof feeder (Photo: Skye Haas)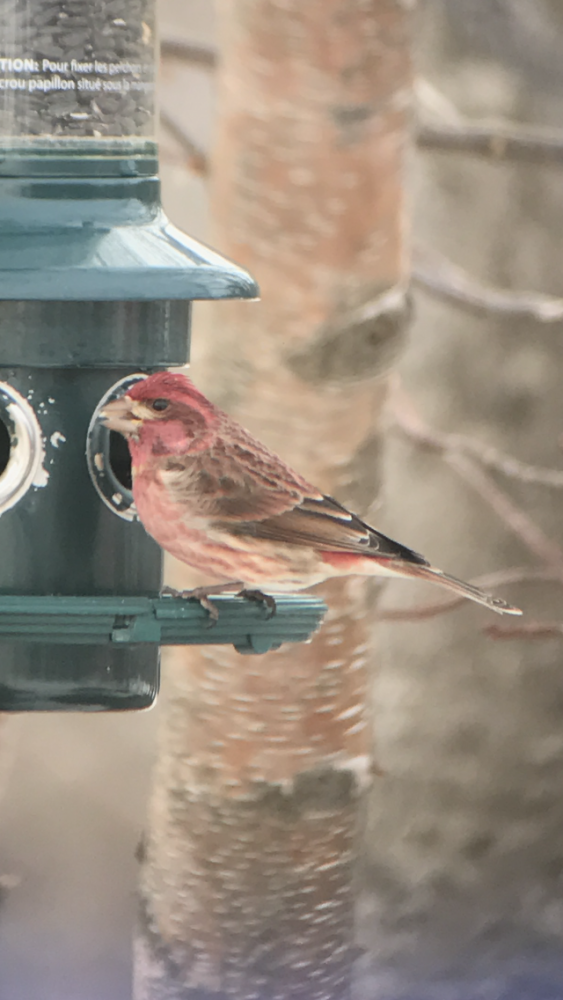 Purple Finch @ WPBO (Photo: Andrew Simon)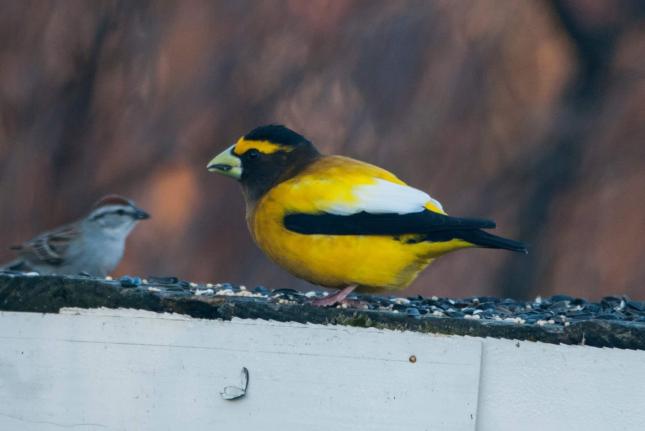 Chipping Sparrow & Evening Grosbeak @ WPBO (Photo: Andrew Simon)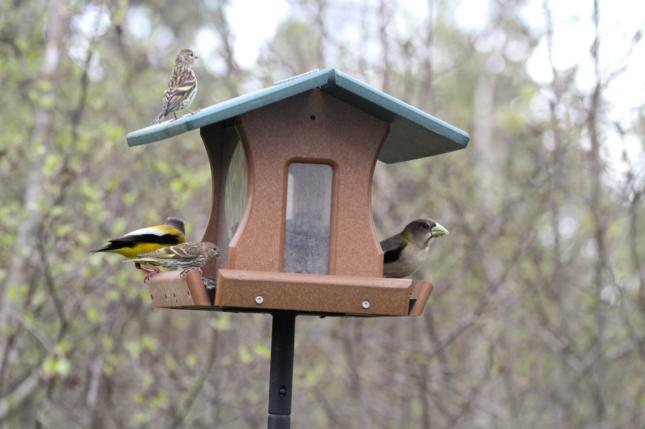 Pine Siskins & Evening Grosbeaks on one of our feeders @ WPBO (Photo: Skye Haas)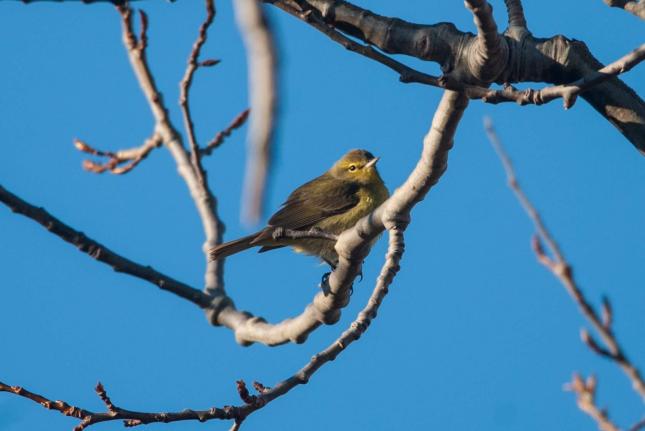 Orange-crowned Warbler @ WPBO (Photo: Andrew Simon)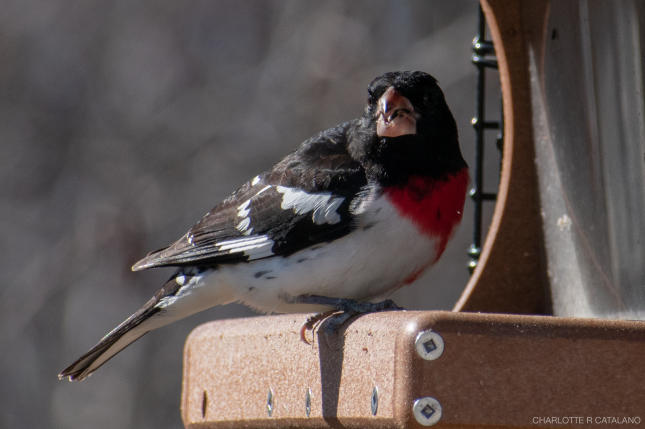 Rose-breasted Grosbeak @ WPBO (Photo: Charlotte Catalano)