Join us for our spring 2018 series of bird walks, held at the Edsel and Eleanor Ford House (click here for directions).
NEW DATES!
Saturday, March 17th, 2018, 8:00am
Saturday, April 14th, 2018, 8:00am
Tuesday, May 8th, 2018, 7:30am
Wednesday, May 9th, 2018, 7:30am
Thursday, May 10th, 2018, 7:30am
Thursday, May 10th, 2018, 6:00pm
Friday, May 11th, 2018, 7:30am
Saturday, May 12th, 2018, 7:30am
Scroll down to the bottom of this page for an archive of past bird walks.
Bird Walk Summary for November 18th, 2017
Within our group was the general consensus that it was a great day to get out and stretch our legs, taking in the beauty offered by the grounds of The Ford House. We were pleased with our stroll and the birds that we were able to see along the way.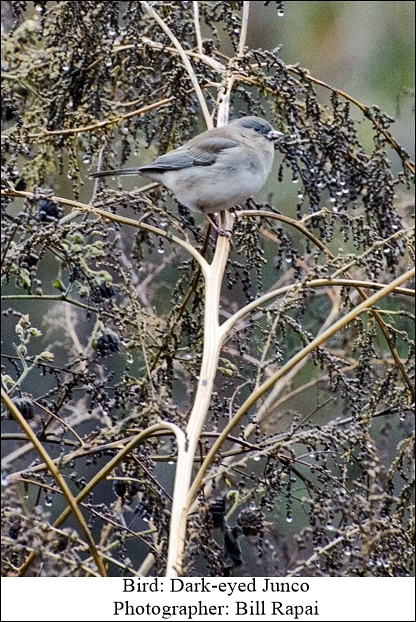 Pine Siskins called above us around the Gate House. Blue Jays seemed to be everywhere, very vocal as they bounced from branch to branch. Mourning Doves and Dark-eyed Juncos were also quite abundant. Our walk over to Bird Island is always interesting, affording views of the many species of birds attracted to the water.
All of the Ring-billed Gulls were sitting on the water and we wondered why that would be? Even though the light was not optimal, we could make out the unmistakable silhouette of a Peregrine Falcon on the high rise in St. Clair Shores. Is a gull sitting on the water safer than a gull flying, where it's fair game for a Peregrine which often hunts at high speeds in flight? Or perhaps they were simply resting.
Not many ducks had settled in the area yet – we had a number of Buffleheads, a few Mergansers and a lone Goldeneye and Redhead. A pair of Belted Kingfishers flew around the cove, alerting us with their distinctive rattling call.
The woodland birds were quite active with good showings from Black-capped Chickadees, White-breasted Nuthatches and Red-bellied Woodpeckers. It was a good day to practice identification of birds by shape and habits as the light was not favorable for us to be able to see much color. Most of the sparrows could be found over at the maintenance area where a good number of the Juncos could be watched eating seeds as well as some nice scope looks at White-throated Sparrows.
As we walked toward the house along the cove road, we had very special looks at a Red-tailed Hawk who seemed not to be the least bothered by our presence. We had good scope views, then better scope views as we got closer and then even better scope views as we were practically next to the bird. What a wonderful opportunity to look at all angles of the bird – someone who was looking at the pattern on the back noted that it almost looked like snakeskin pattern!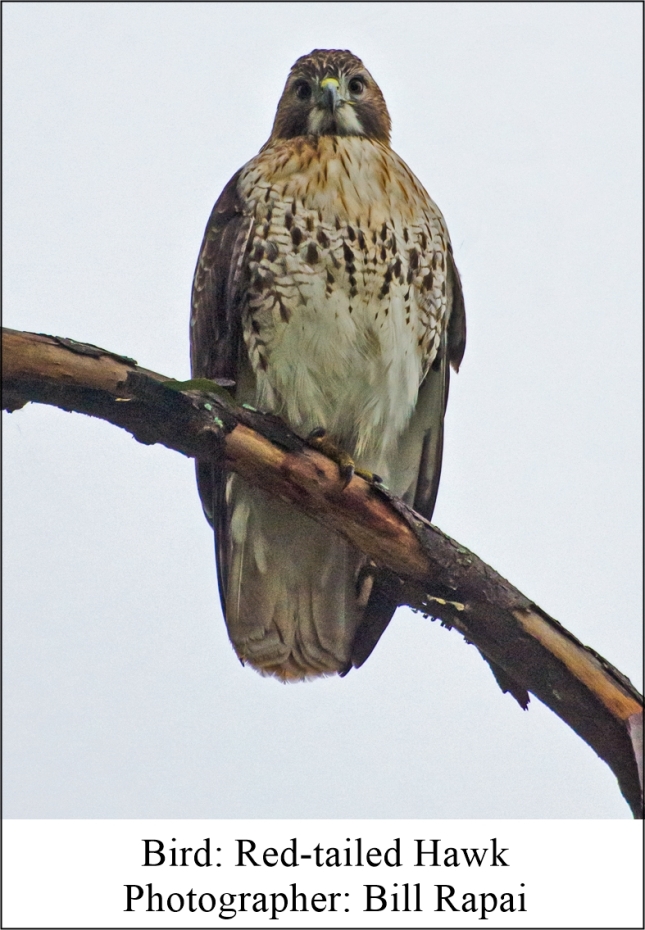 There was a group of 27 Mallards all together near the shore and someone remarked very fittingly that they looked so bright and clean in their new plumage – sparkling green gems for sure. We took the time to put them in the scope in appreciation of their finery.
The birch trees near the pool seem to be a no-miss spot for American Goldfinch, and we were able to watch them eating away at the seeds in the catkins of those trees. It is amazing how they can feed upside down and hold on so well.
We feel so fortunate to be able to have The Ford House as our local birding spot. It always delivers special moments and allows us to share our love of birds with others. May thanks to Bill Rapai, the best co-leader a person could ask for and to Jim Szelc, scope bearer and imparter of many nuggets of random wisdom.
I am thankful for this opportunity to Bring People & Nature Together.
-Rosann Kovalcik, Owner, Wild Birds Unlimited, Grosse Pointe Woods
Bird Species Seen November 18th, 2017 - 30 Species
Double-crested Cormorant
Canada Goose
Mute Swan
Mallard
Redhead
Bufflehead
Common Merganser
Red-breasted Merganser
Red-tailed Hawk
Peregrine Falcon
Ring-billed Gull
Mourning Dove
Belted Kingfisher
Red-bellied Woodpecker
Downy Woodpecker
Blue Jay
Black-capped Chickadee
White-breasted Nuthatch
Black-capped Chickadee
White-breasted Nuthatch
Golden-crowned Kinglet
American Robin
European Starling
Song Sparrow
White-throated Sparrow
Dark-eyed Junco
Northern Cardinal
House Finch
Pine Siskin
American Goldfinch
House Sparrow
Bird Walk Summary Archive
Bird Walk from October 28th, 2017
Bird Walk from September 23rd, 2017
Bird Walk from April 8th, 2017
Bird Walk from March 18th, 2017
Bird Walk from February 11th, 2017
Bird Walk from November 12th, 2016
Bird Walk from October 22nd, 2016
Bird Walk from September 24th, 2016