Thank you for joining us on our Bird Walks at the Ford House
NEW 2020 DATES!
*Tickets now available! Click here to purchase.
Saturday, February 29th, 8:00am - 10:00am

Saturday, March 21st, 8:00am - 10:00am

Saturday, April 18th, 8:00am - 10:00am

Tuesday, May 5th, 7:30am - 9:30am

Wednesday, May 6th, 7:30am - 9:30am

Thursday, May 7th, 7:30am - 9:30am

Thursday, May 7th, 6:00pm - 8:00pm

Friday, May 8th, 7:30am - 9:30am

Saturday, May 9th, 7:30am - 9:30am
(
click here
for directions to the Ford House where walks are held).
Scroll down to review our most recent bird walk summaries, then scroll to the bottom of this page for an archive of past bird walks.
Bird Walk Summary for November 2nd, 2019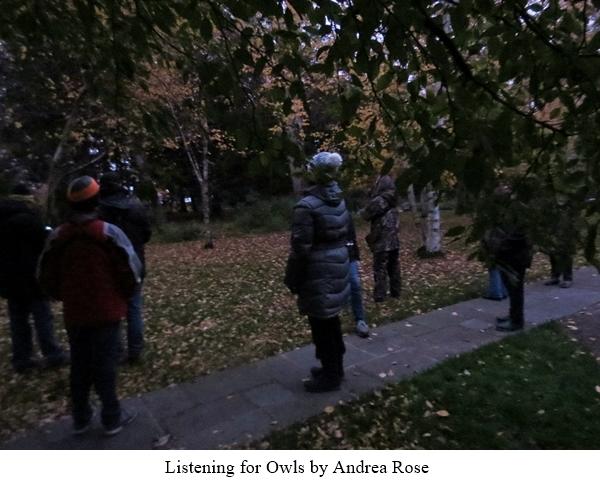 It's our last bird walk of the 2019 season, and we've decided to start this one early – 7:30am to listen for Screech-Owls. Later, the time will change for daylight savings. But for now, it is still dark. And so it is, as we pull up and swiftly head out, the last of the nighttime air on our skin. Surprisingly, there is very little wind, and the temperature is quite moderate (if you're dressed properly). One of our walkers can tell exactly who is the most prepared – he's brought a special heat camera and we look through it, noticing how some of us (the warmer ones) look redder through this lens. What a cool gadget! We hope it will give us some clues as to "whoooooo" might be hiding up there in the trees. We gather and listen, waiting for that ghostly screech. This time though, it does not come. No owls for us today, but hey, it was worth a shot!
The sun rises just after our owling efforts, pulling back the shades on this November day and revealing the fall colors. This truly is a wonderful time to walk the Edsel & Eleanor Ford House grounds. Regardless of the bird activity, the color palette is magnificent! The citric hue of witch hazel in bloom, or the two-toned leaves that look like flames - each tree has a story to tell, a way to capture our attention. We are excited to spend this colorful morning together – old friends and new, participants of all ages, gathering together with a mutual love of birds.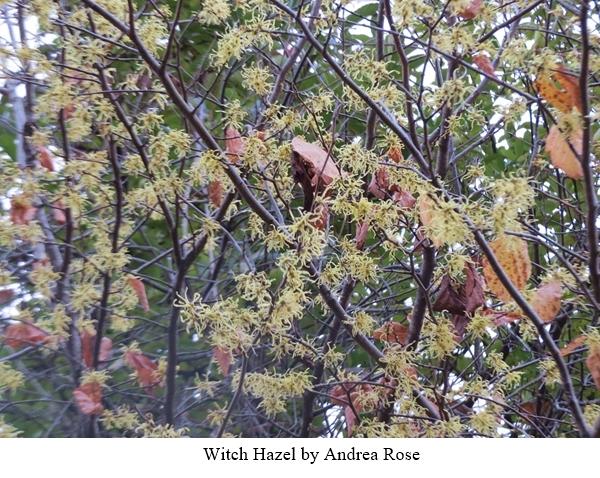 We hear different chip calls on our way out to the lake, short and to-the-point Song Sparrow and metallic Northern Cardinal. Near the lake, we spend some time with binoculars and scopes, sighting a variety of waterfowl including Mallards, Canada Geese, a lone Ruddy Duck, and a few more divers – Scaups and Buffleheads. As the month progresses, this variety will increase, but we're happy to observe what is present now.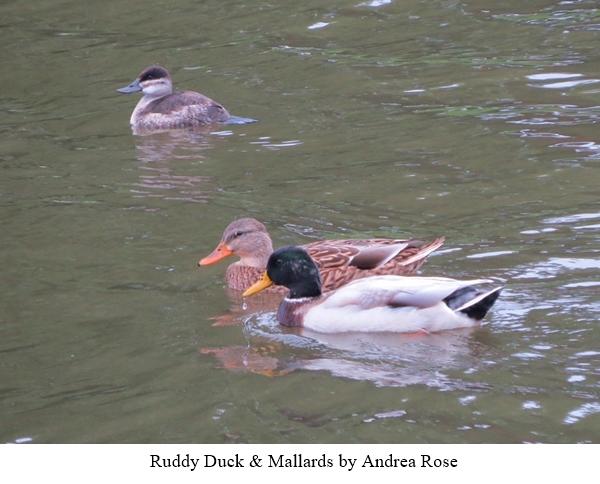 Our meandering takes us past the pool and into the rose garden, where we're delighted to find Red-breasted Nuthatch, a plethora of Robins, and both kinds of Kinglets. The Red-breasted gives his nasal "yank, yank" call as he moves head-down through the conifers. It's fun to observe these birds through binoculars, but also exciting to ID them without, going on more general characteristics and impressions that come with practiced familiarity.
As we move forward, we're surprised by a Hermit Thrush, that brownish, bird with the painted red, bobbing tail, similar to our Robin in size and shape. We also get a nice side-by-side comparison of Downy and Red-bellied Woodpecker, birds many of us have seen in our own yards and at feeders. It seems some of these birds are already puffing up with air to keep themselves warm, giving the appearance they're wearing an extra layer. We feel glimpses of impending cold too, seeing the first hints of our own breath. Next, we discover a few Brown Creepers who nearly blend into the tree trunks they traverse. Did you know, Brown Creepers often travel in pairs? If you see one, wait patiently and scan the surrounding trees – you may find more than one!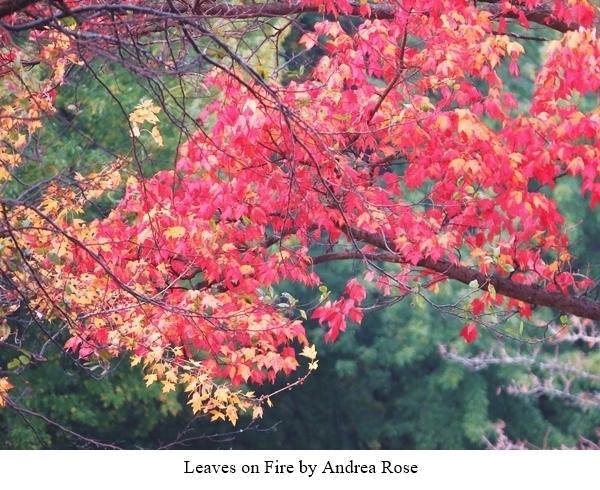 The remainder of our walk is casual and jovial. We enjoy this waking day together. What could be better than connecting to nature? To opening our minds and our eyes and accepting whatever is there? One of our final sightings is a Great Blue Heron, sitting still along the banks of Bird Island, then wowing us with its impressive, dinosaur-like wingspan.
These walks are such treasures - each and every one. We thank you for meandering with us, for helping us Bring People and Nature Together.
Thanks to the whole crew – to Rosann, Bill, and Jim for leading the way, spotting the birds, and teaching us fun facts along the way. Let's all keep our eyes open this winter, and we'll see you again next year!
Oh, and enjoy this photo Bill took after we parted ways, a Red-tailed Hawk (with brunch)!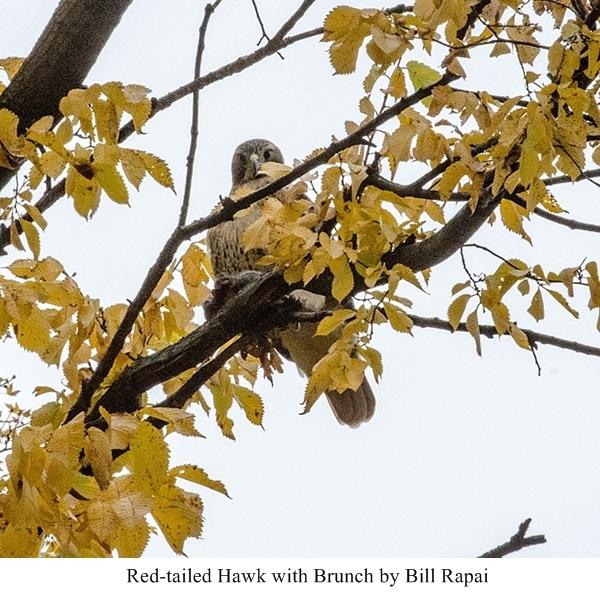 With peace,
Marketing Assistant, Wild Birds Unlimited, Grosse Pointe Woods
Bird Species Seen November 2nd, 2019 - 27 Species
Canada Goose
Mallard
Lesser Scaup
Bufflehead
Ruddy Duck
Mourning Dove
Ring-billed Gull
Herring Gull
Double-crested Cormorant
Great Blue Heron
Red-tailed Hawk (seen by Bill Rapai after we ended the walk)
Red-bellied Woodpecker
Downy Woodpecker
Blue Jay
American Crow
Black-capped Chickadee
Tufted Titmouse
Golden-crowned Kinglet
Ruby-crowned Kinglet
Red-breasted Nuthatch
White-breasted Nuthatch
Brown Creeper
European Starling
Hermit Thrush
American Robin
American Goldfinch
Song Sparrow
Northern Cardinal
Bird Walk Summary Archive
Bird Walk from October 12th, 2019
Bird Walk from September 14th, 2019
Bird Walk from August 24th, 2019
Bird Walk from April 13th, 2019
Bird Walk from March 23rd, 2019
Bird Walk from February 23rd, 2019
Bird Walk from January 26th, 2019
Bird Walk from November 17th, 2018
Bird Walk from October 27th, 2018
Bird Walk from September 29th, 2018
Bird Walk from August 25th, 2018
Bird Walk from April 21st, 2018
Bird Walk from March 17th, 2018
Bird Walk from November 18th, 2017
Bird Walk from October 28th, 2017
Bird Walk from September 23rd, 2017
Bird Walk from April 8th, 2017
Bird Walk from March 18th, 2017
Bird Walk from February 11th, 2017
Bird Walk from November 12th, 2016
Bird Walk from October 22nd, 2016
Bird Walk from September 24th, 2016