Thanks to YOU, Our Valued Customers,
We Support the Lake St. Clair Metropark Nature Center!

We would like to thank you- for your consistent patronage of our location allows us to share our resources with organizations we truly respect. We are most grateful to you for making this possible. One of those organizations with which we naturally align is the Lake St. Clair Metropark Nature Center.
Approaching the Center was a no-brainer; we share a common shoreline and many of the same migratory birds. What better way to bring people and nature together than helping with a bird feeding station? To help, we donated feeders and hardware for the wonderfully large viewing window the Center provides. This includes: the hopper feeder for our WBU Deluxe Blend, tube feeders with safflower seed, finch feeders filled with nyjer (thistle) seed, and plenty of suet feeders with our WBU premium suet... a spread that has brought an abundance of birds for the crowds to enjoy. During spring and summer, our Hummingbird and Oriole feeders bring in these crowd-pleasing birds.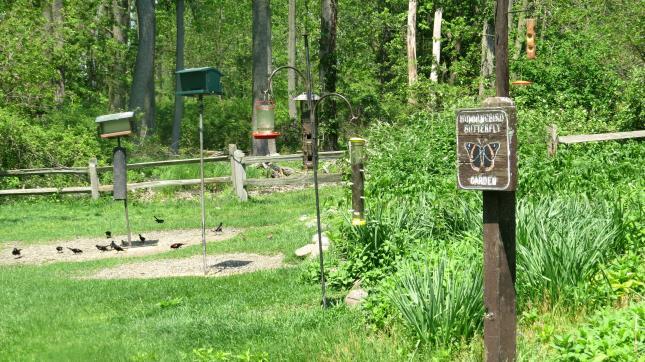 A typical order for the Nature Center is twenty bags of our WBU Deluxe Blend and Select Blend. Whenever there is a need for certified bird-friendly, shade-grown coffee, our location gladly donates the coffee for the event. We also offer it for sale both in our store and at Nature Center events, to help educate the public about the need to preserve winter habitat by making the right choice when purchasing coffee.
Because of YOU... it is possible for us to underwrite the cost of the bird feeding station at the Nature Center. We appreciate you and encourage you to take some time to walk the trails and enjoy the birds at the feeders. The staff at LSCMP Nature Center also provides nature programs that touch the lives of hundreds of school students. In addition, they offer programs for adults and families, as well as young children. Check out their calendar of events by clicking here.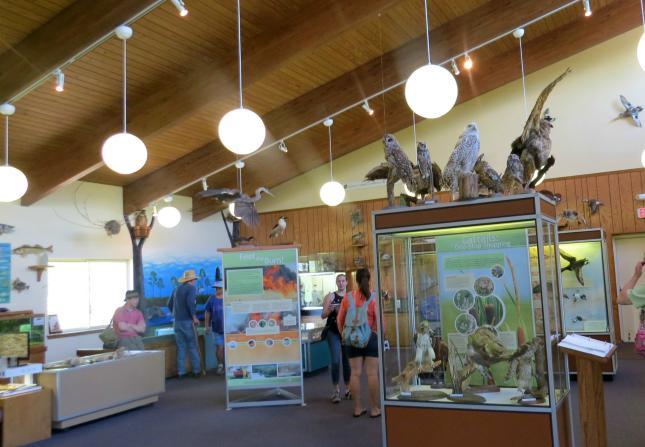 Visit the Lake St. Clair Metropark Nature Center and let us know what birds you're seeing! Share your stories, pictures, and sightings with us on our Facebook page (click here).
LSCMP Nature Center:
31300 Metro Parkway
Harrison Township, MI 48045
(586) 463-4581
(Nature Center is on the right hand side, just past the park entrance)
Lake St. Clair Metropark website