October Nature Happenings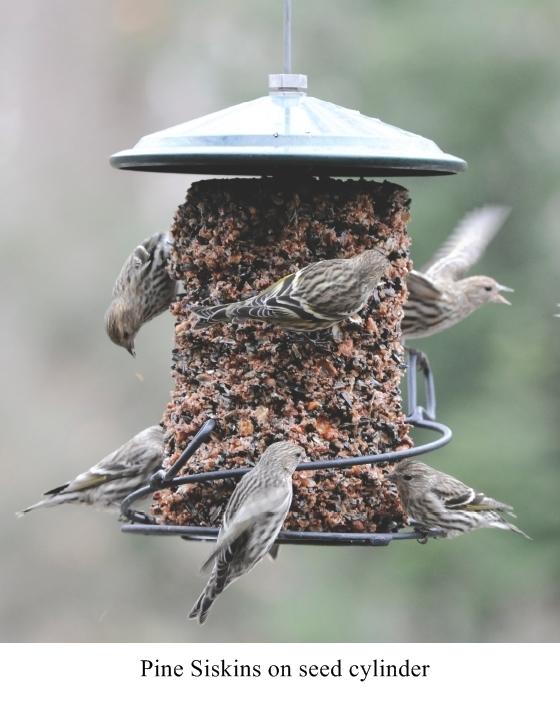 Pine Siskins return early this month and in late-September. This bird is a member of the finch family, appearing very similar to the American Goldfinch but with a sharper beak and an overall "stripier" look.
Migration numbers swell for Yellow-rumped Warblers, Brown Creepers, Winter Wrens and kinglets.
Migrating Hermit, Swainson's and Gray-cheeked Thrushes can be seen feeding on wild grapes, crab apples, and other fall fruits.
Ruby-throated Hummingbirds have mostly left the area by this point, but you may still see an occasional straggler. A good rule of thumb is to keep those feeders up until you do not see any for weeks. If a straggler comes, restart your few-week count from that point. This also tends to be the time we may see vagrant hummingbirds that have flown out of range, such as Rufous Hummingbirds.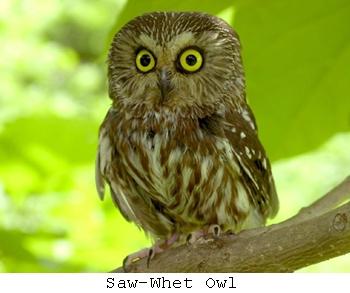 First migrating owls, including Saw-whet and Short-eared Owls, appear. The Saw-whet Owl's unusual name comes from the sounds it makes, similar to the sound of a saw being sharpened (or "whetted").
Chickadees, nuthatches, woodpeckers and jays are caching seeds and nuts for the winter. Blue Jays are especially good at remembering hundreds of places where they've stored their favorite food - peanuts!
This is the month to install and repair nest boxes for use next year.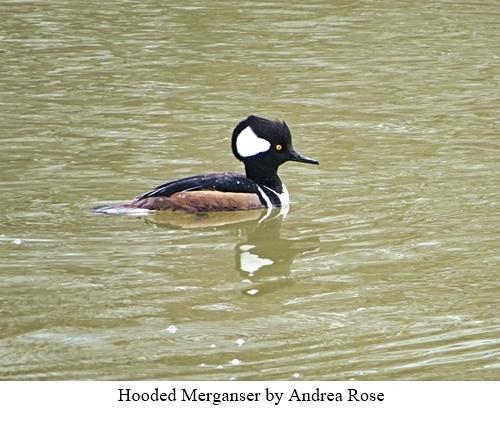 Most Wood Ducks migrate south this month. A few stay over winter. As they depart the area, many other species of duck and waterfowl move in. Keep an eye out for Canvasback, Bufflehead, Scaup, and other overwintering ducks.
Dark-eyed Juncos and White-throated Sparrows become common at feeders. Offer millet to attract these groundfeeding sparrows.
Raptor migration peaks. Keep your eyes to the sky for kettles of migrating hawks. Lake Erie Metropark is a wonderful place to watch this yearly spectacle.
Orionids meteor shower is late-October. The shower is said to peak around the 21st of this month.