We believe in supporting local businesses, and are always on the lookout for Michigan-made products to carry in our store. Part of our mission is to support the economy of our beautiful Great Lakes State, and to celebrate the artists and entrepreneurs who live here. For us, Bringing People and Nature Together starts right on our home soil. So stop in today to browse these products from businesses close to our hearts and our homes!
The below list is a work in progress, and will continue to grow as we put together product highlights from all of our unique Michigan-based vendors. This is our aim to share with you these products you may not have known we carry. Please continue to check up on the list or stop in the store to browse all of our Michigan-made products today.
Cherry Republic: Glen Arbor, MI
Kapow Soap: Frankenmuth, MI
Keene Scents (formerly Lakeshore Candles): Belding, MI
Motawi Tiles: Ann Arbor, MI
Whistling Frog Tiles: Ferndale, MI
If you can't make it into the store, give us a call- we deliver! We can also place orders on hold or ship them.
We also provide FREE gift wrapping.
Call us at (313)881-1410
Cherry Republic
Many Michiganders know the name Cherry Republic- a beloved company which uses Michigan cherries and Up North vibes to season its delicious food products. This local company lives by the simple slogan, "Life, liberty, beaches, pie," capturing the essence and beauty of Northern Michigan... but you don't have to travel all the way to Glen Arbor or Traverse City to experience these treats. Make Wild Birds Unlimited Grosse Pointe Woods your CR headquarters!
We carry a variety of delicious Cherry Republic treats, including:
Dark and Milk Chocolate Covered Cherries
Cherry Nut Mix
Sour Cherry Candies
Jams, Preserves, Jellies
Salsa
And More!
Treat yourself to some Cherry Republic goodness, or buy them as gifts for any occasion.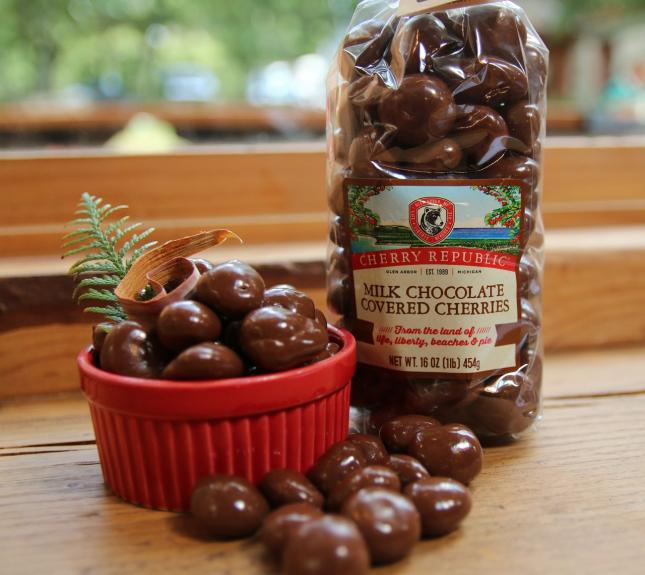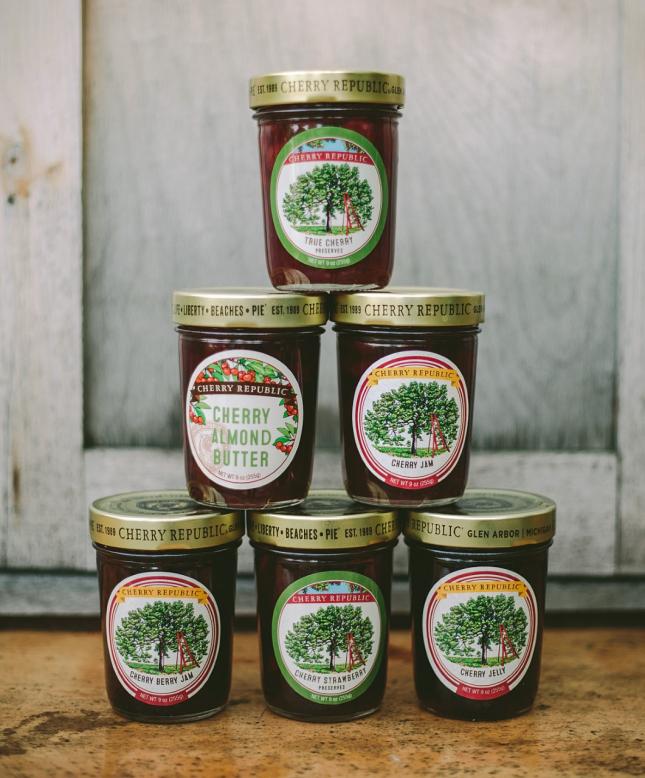 In addition to offering great products, Cherry Republic is a business which gives back to Michigan communities. As part of its 1% Off the Top Program, Cherry Republic sets aside one cent per dollar in sales to be donated to agricultural and environmental programs across the state (click here for more info). Buy purchasing CR products, you're directly contributing to those worthy causes. Back in 2014, Cherry Republic made a $2,500 donation on behalf of our store owner Rosann Kovalcik, made out to the Moross Greenway Project. This project is supported by volunteers and local citizens for the purpose of landscaping and beautifying the medians between St. John Hospital and I-94. Click here to learn more about the Moross Greenway Project.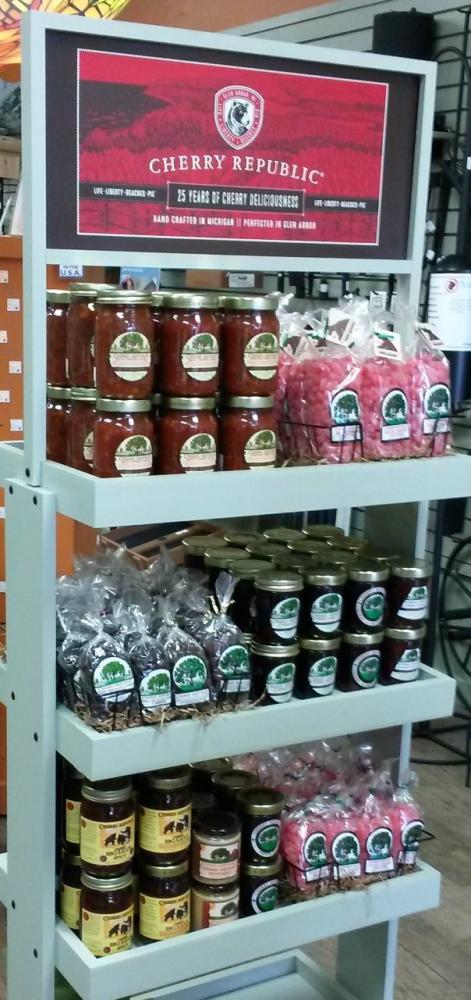 Kapow Soap
We are proud to offer Kapow Soap, a Michigan-made product which originated in 1994 and is brewed amidst flowers and herbs on a tiny farm in Frankenmuth, MI.
The brewing process involves big pots with wooden spoons and lots of arm muscles. Each batch is then allowed to saponify under layers of woolen blankets for 20 hours. The product is then aged an additional three weeks because soap gets better with age, making it wonderfully gentle and long-lasting.
Kapow's base oils are coconut, olive and soybean oils. Organic flower petals, herbs, oatmeal, natural and approved colorants, and fragrant oils are the additional ingredients. The key ingredient is the perfect amount of coconut oil in every batch, which puts a protective layer over your skin, locking in your own natural oils. Our lakes are protected when you choose Kapow soap as there are no plastic micro-beads used in its creation. Instead, oatmeal is used as an exfoliant. Soap is available in generous 5.5 ounce bars in a variety of scents.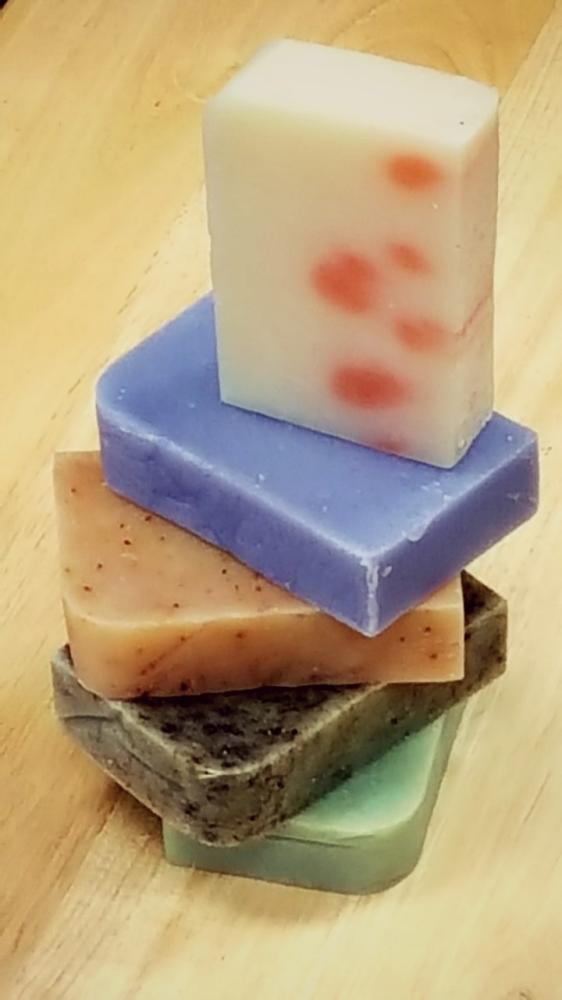 Keene Scents Candles
We are proud to carry candles by Keene Scents (formerly Lakeshore Candles), crafted in Belding, Michigan.
Made of soy, these candles burn at a lower temperature than petroleum candles, giving them a longer burn time per ounce. They also burn soot-free as a result of their soy composition. Cotton wicks are used as opposed to metal ones which are hazardous to health.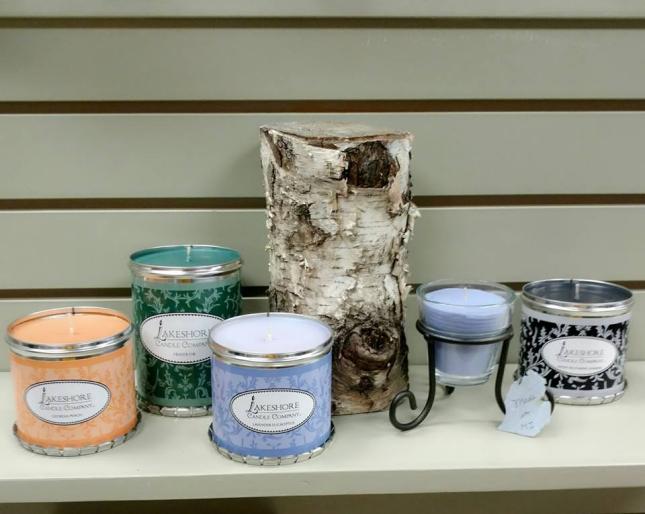 All candles are double-poured, which means before the first pour of wax solidifies, a second, hotter pour is done, forcing air bubbles out of the candle. This creates a denser candle. Scents permeate the entire candle, with fragrances such as Lilac, Vanilla, Caramel Apple, Oranges and Cloves, and the best-selling Frasier Fir. Available in three different sizes, Keene Scents Candles are perfect for yourself or as gifts.
Votive (burn time up to 25 hours)
12 oz. Tin (burn time up to 60 hours)
18 oz. Tin (burn time up to 90 hours)
Motawi Tiles
Motawi Tileworks was founded in 1992 by Ann Arbor native Nawal Motawi, who trained at Pewabic Poterry in Detroit. Motawi started off by selling her pieces at a farmer's market, but now sells to over 400 shops across the United States (including ours).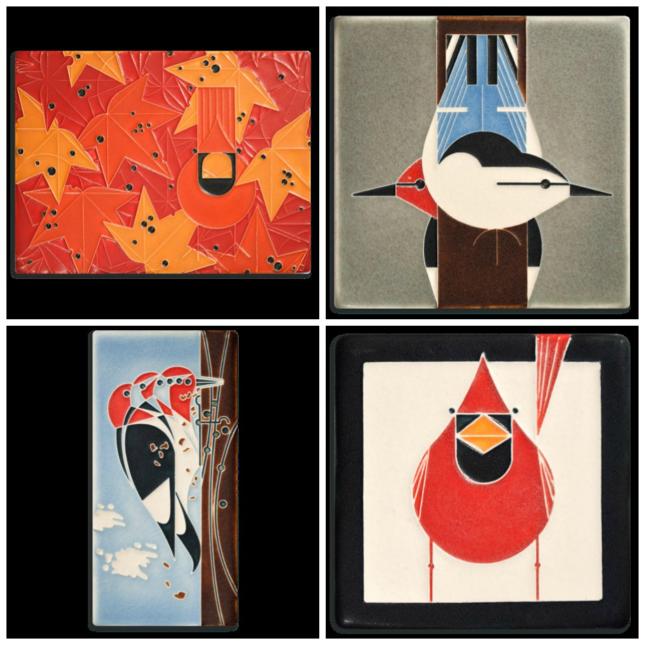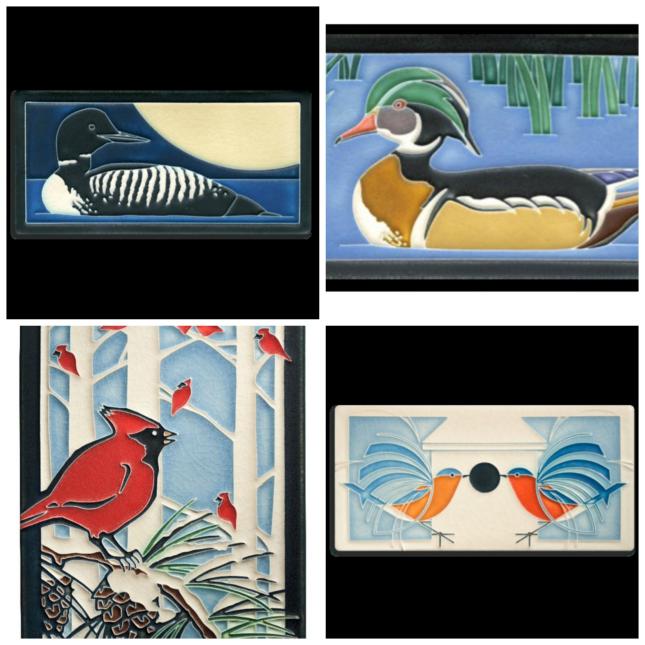 Motawi tiles can be framed, used in home decor, or given as gifts. Aside from their own creative designs, the company is licensed to produce Charlie Harper artwork, including the above designs. Stop in and browse through these and other beautiful pieces today.
Prices start at $39.99 and vary based on the complexity of the design and size of the tile.
Whistling Frog Tiles
We carry tiles made by The Whistling Frog Tile Company, headquartered in nearby Ferndale, Michigan. These tiles have a handmade touch that gives them their charm. Rick Pruckler started this company in 1993, born from a passion for creating architectural and gift tiles. Since then, he has added other artists to his team, including Susan Cassabon and Tonya Lutz, who specializes in the bird designs we love so much.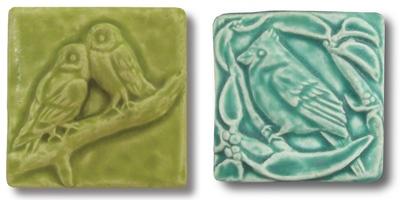 Each tile is made by hand, even down to the molds and the glazes. We believe it is this handmade touch that makes these tiles so unique.
NEW! Featured Grosse Pointe Tile
For those who Love The Pointes, this tile is a perfect gift for the home!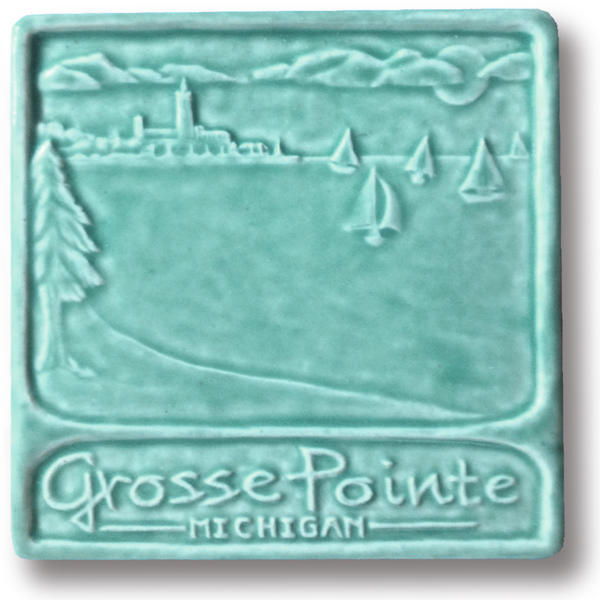 *Tile images courtesy Whistling Frog Tile Company