Sunblossom is a company based out of Manchester, Michigan, with a philosophy as compelling as its products. Because of its green philosophy, the company has been recognized as winner of Michigan's 101 "Best and Brightest Sustainable Companies." Furthermore, the company participates in philanthropic endeavors such as working with a local charity to provide jobs to those with closed head injuries (including war veterans). A company that is willing to help the earth and those living in it is a company worth supporting!
Bonnie Greenwald is both the owner of the business and the designer of the special Solar-powered Chimes we sell. The chimes come to life not from batteries, electricity, nor even wind- but from light. Meant to be used indoors, they are activated by direct sunlight through windows, or by direct exposure to lamplight. If less movement or sound is desired, the chimes can be moved away from light sources, or the striker can be removed. Sunblossom Solar Chimes are completely sustainable with no resource-draining, environmental impact.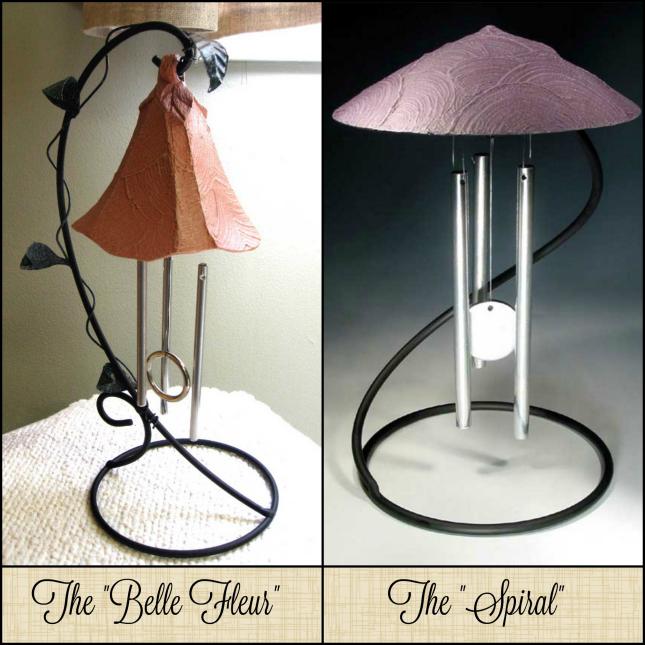 We carry a variety of styles and designs, priced from $64.99. Come browse our selection and find one for your home or as a gift. Relax, unwind, and enjoy the soothing movement and sound of these Michigan-made chimes. Call us at (313)881-1410 if you need us to hold your order for you. We also provide free gift wrapping and delivery options!
Fun Fact: Sunblossom refers to its female staff members as "Chime Chicks"- How cool is that?