Rosann Kovalcik, Store Owner, Available for Speaking Engagements!

Rosann Kovalcik is an avid birder, Master Gardener, guest columnist for MI Gardener, and Friend to the Environment Award Recipient.
Aside from running her store, birding, managing her own yard, and spending time with her beloved family, she also enjoys speaking about topics she loves, including (but not limited to):
Landscaping to attract birds
Spring nesting birds
Birdhouse building workshops
Educational programs for children
Feeding birds in winter
Attracting Hummingbirds
Gardening with native plants
Birdfeeding basics
Rosann has spoken to various audiences such as:
Garden clubs
Local Audubon chapters
Schools
Civic organizations
Church groups
Beautification committees
Audubon events
Rosann's entire yard is a testament to her knowledge and experience with gardening for birds. In fact, her property was featured in the May-June 2016 issue of Grosse Pointe Magazine. In an article written by Lauren McGregor, Rosann talks about the importance of native plants and pesticide-free gardening for increasing the bird count in her yard. Through dedicated changes to making it a truly bird-friendly habitat, Rosann has been able to increase her backyard species from 100 to 139! Click here if you'd like to read the online version of this article.
Looking for a speaker for your event or know someone who is?
Contact Rosann at
20381 Mack Avenue
Grosse Pointe Woods, MI 48236
facebook.com/wbugrossepointewoods/
Recent/Upcoming Speaking Engagement
Garden for Hummingbirds Presentation at the Pollinator Palooza event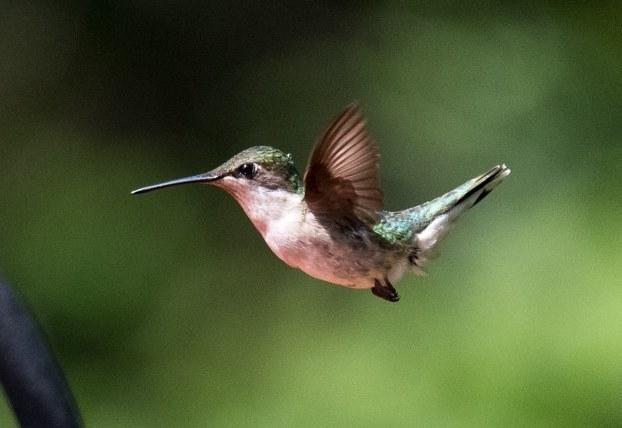 Saturday, August 19th, 2017
Pollinator Event runs from 10:00am - 2:00pm with Rosann's talk at NOON
At the Edsel & Eleanor Ford House
Click here for more details and to purchase tickets
Gardening for Hummingbirds: Attracting Nature's Jewels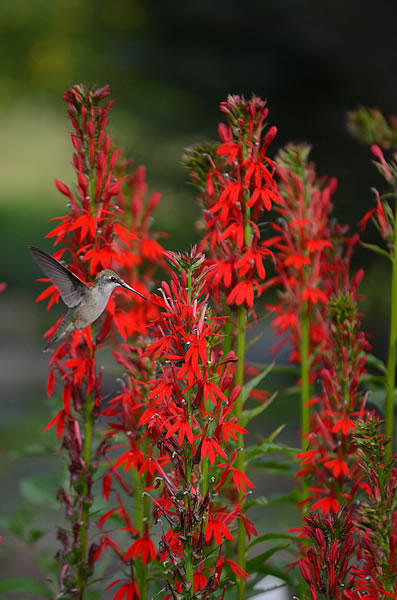 Wednesday, June 7th, 2017
Lapeer Garden Group
Berries, Bugs, & Snags at DNR Outdoor Adventure Center

Saturday, May 6th, 2017, 2:00pm - 3:30pm
DNR Outdoor Adventure Center (click here for location)
OAC admission rates apply: $5/adult, $3/kid and senior
Click here for program description.
Berries, Bugs, & Snags (with Erie Shores Birding Association)

Wednesday, April 19th, 2017, 6:30-8:00pm
Monroe Community College,1555 S. Raisinville Rd, Building L, Room 201
Landscaping to Attract Birds (with Mt. Clemens Garden Club)

Monday, April 10th, 2017, 1:00pm
Mt. Clemens Public Library
This event is FREE and open to the public!
Berries, Bugs, & Snags (with DeWitt Garden Club)

Tuesday, March 28th, 2017, 6:30-8:00pm
Redeemer United Methodist Church of DeWitt
Landscaping to Attract Birds
Monday, March 13th, 2017, 7:00-8:00pm
St. Clair Shores Library
Avian Courtship Behaviors
Saturday, February 11th, 2017, 10am-2pm
Belle Isle Nature Center
Click here for more details
Attracting Birds to Your Garden Through the Seasons
Saturday, January 28th, 2017
The Capital Area Master Gardeners' Annual Winter Symposium
More details to follow here
Nesting Birds of the Area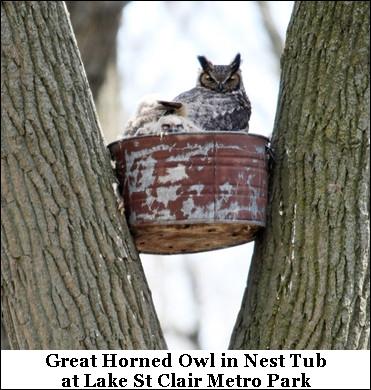 Wednesday, December 7th, 2016
Windmill Pointe Garden Club
Gardening to Attract Hummingbirds
Saturday, October 15th, 2016, 8am-330pm
Lakeview Hills Golf Resort in Lexington
Click here for more details
Birdfeeding Basics with Detroit Farm and Garden
Sunday, October 9th, 2016, 1pm-3pm
1759 21st Street, Detroit MI, 48216
Click here for more details