Browse the list below to get involved with
some of our favorite local birding organizations!
Grosse Pointe Audubon

Mission
"Our organization serves the Grosse Pointes, Harper Woods and St. Clair Shores to promote the awareness, understanding, enjoyment of and stewardship of the environment with an emphasis on birds and their habitats. We accomplish our mission through our educational programs and community service projects, financial support of Seven Ponds Nature Center in Dryden, MI and through our field trips."
Grosse Pointe Audubon is a chapter of Michigan Audubon, our state's oldest conservation organization. Michigan Audubon's goal is to study and preserve wild birds, plants, animals and their habitats and to teach the public of their importance. Join GPA by attending one of their meetings or by picking up one of their brochures at the Grosse Pointe Woods Wild Birds Unlimited. Click here to learn more about Grosse Pointe Audubon, see upcoming events, and read their newsletter.
Macomb Audubon
Macomb Audubon Society is another chapter of Michigan Audubon. Meetings are held at the Sterling Heights Nature Center on the first Monday of most months (unless otherwise noted). Click here to access the Macomb Audubon website and here for their Facebook page. Meetings are free to attend.
Detroit Audubon

Background
Detroit Audubon was founded in 1939. A chapter of National Audubon Society (today known simply as Audubon), they have over 6,000 members in areas stretching from St. Clair County to the north, the Western edge of Ann Arbor to the West, and the Ohio State Line to the south.
Mission
Detroit Audubon's mission is to promote awareness and protection of the environment through education, research and advocacy in Detroit and the surrounding area. They support local activities to foster the preservation of birds and the clean air, water, wetlands, grasslands, woodlands and other natural resources they depend upon. When you become a member and make a donation, you help support these efforts.
Click here to learn more about Detroit Audubon and see upcoming events.
Michigan Audubon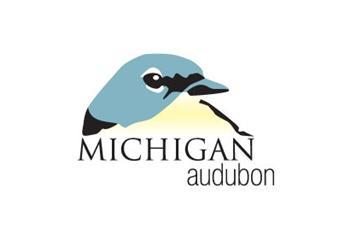 Conservation
Michigan Audubon protects over 3,500 acres of bird habitat via a network of 19 sanctuary properties in Michigan's Upper and Lower Peninsulas. Each property plays a critical role in protecting Michigan native plants and animals, including both endangered and threatened species.
Education
Michigan Audubon hosts Signature Birding Events, workshops, and sanctuary programs year-round. Their programs are available to nearly all ages and abilities and aim to bridge the gap between recreational birding and conservation engagement.
Research
Michigan Audubon coordinates seasonal surveys, Christmas Bird Counts, and species monitoring programs throughout the state. Chapter-led research projects are supported by mini grants. The Whitefish Point Bird Observatory has been a subsidiary of Michigan Audubon for over three decades.
Click here to learn more about Michigan Audubon and see upcoming events. Click here to subscribe to Michigan Audubon e-News.
Whitefish Point Bird Observatory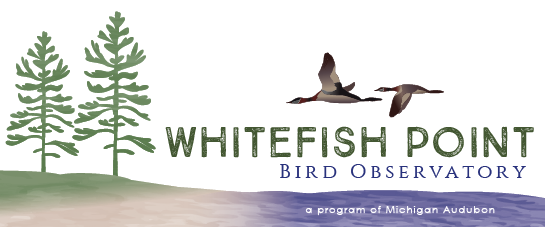 Whitefish Point is a phenomenal concentration spot for migrant birds. Located in Michigan's Upper Peninsula, this spot is a natural migration corridor. Tens of thousands of birds are funneled to the Point every Spring and Fall while migrating through the Great Lakes region. For over 30 years, Whitefish Point Bird Observatory has been monitoring and documenting these annual migrations. Its mission is to document the distribution and abundance of birds in the Great Lakes Region, with special emphasis on migration.
Click here to learn more about Whitefish Point Bird Observatory and see upcoming events.

Photo courtesy: Michigan Audubon 2016
University of Michigan Dearborn's Environmental Intepretive Center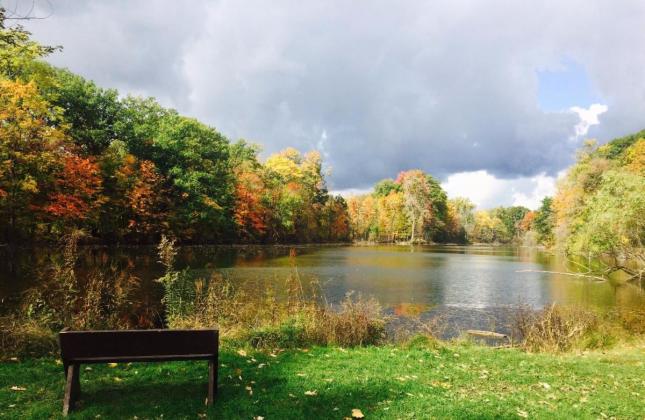 Click here for their latest newsletter, featuring family-friendly, educational events!