Many Michiganders know the name Cherry Republic- a beloved company which uses Michigan cherries and Up North vibes to season its delicious food products. This local company lives by the simple slogan, "Life, liberty, beaches, pie," capturing the essence and beauty of Northern Michigan... but you don't have to travel all the way to Glen Arbor or Traverse City to experience these treats. Make Wild Birds Unlimited Grosse Pointe Woods your CR headquarters! We make it a priority consistently supply a variety of delicious Cherry Republic treats, including dark and milk chocolate covered cherries, jams, preserves, salsa, barbecue sauce, and more! Treat yourself to some Cherry Republic goodness, or buy them as gifts for any occasion.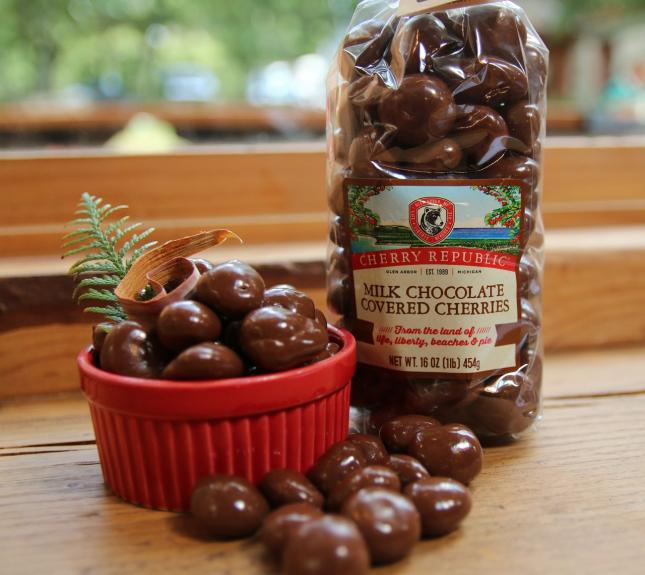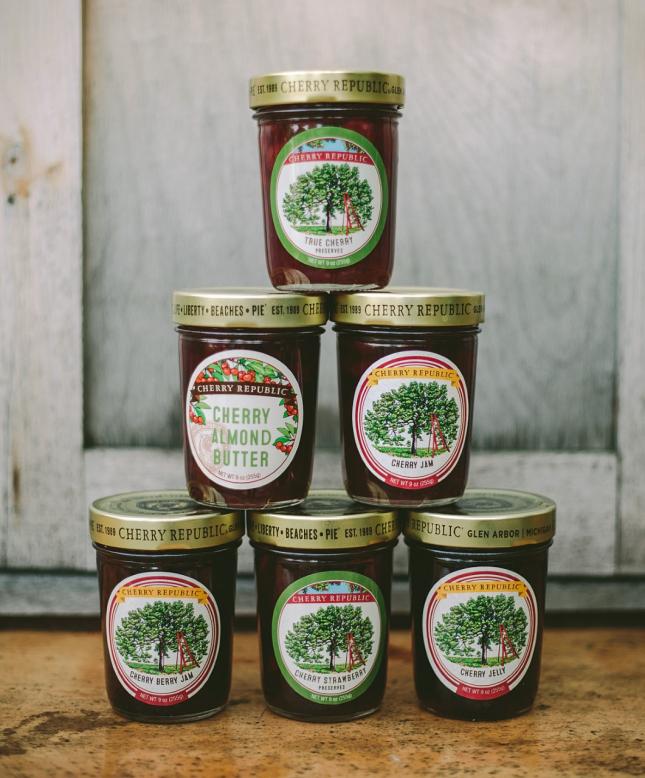 In addition to offering great products, Cherry Republic is a business which gives back to Michigan communities. As part of its 1% Off the Top Program, Cherry Republic sets aside one cent per dollar in sales to be donated to agricultural and environmental programs across the state (click here for more info). Buy purchasing CR products, you're directly contributing to those worthy causes. Back in 2014, Cherry Republic made a $2,500 donation on behalf of our store owner Rosann Kovalcik, made out to the Moross Greenway Project. This project is supported by volunteers and local citizens for the purpose of landscaping and beautifying the medians between St. John Hospital and I-94. Click here to learn more about the Moross Greenway Project.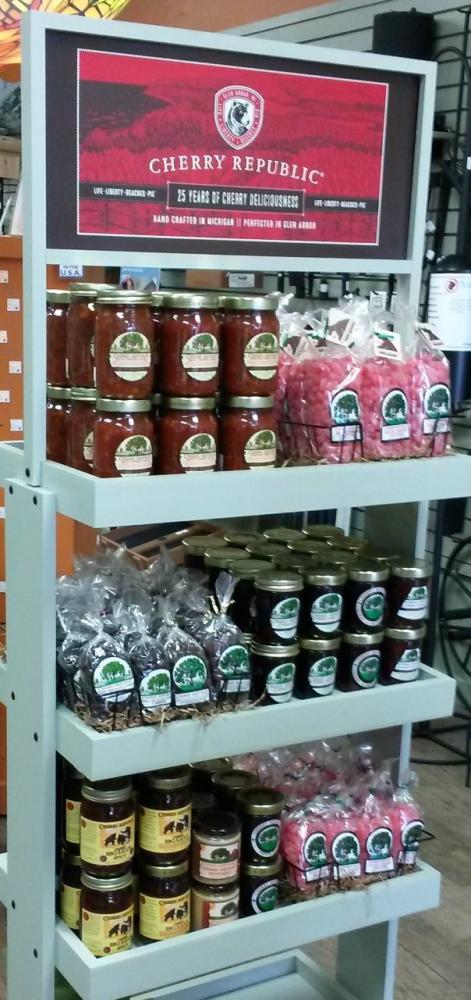 If you would like to order Cherry Republic treats but can't make it to the store, call us at (313) 881-1410 or drop us an email at rosannkovalcik@comcast.net, and we can ship your goodies or deliver your order to you. Remember, we also provide free gift wrapping!
"Like" us on Facebook stay up-to-date on events, sales, photos, and more!