July Nature Happenings
• First brood of immature hummingbirds begin to show up at nectar feeders early in the month. If you've not had luck yet attracting hummingbirds, don't give up! As summer advances, hummingbirds become more active at feeders. Be sure to keep your nectar fresh (changing every 2-3 days), and your feeders clean.
• Look for hummingbirds feeding on Trumpet Creeper and Jewelweed flowers.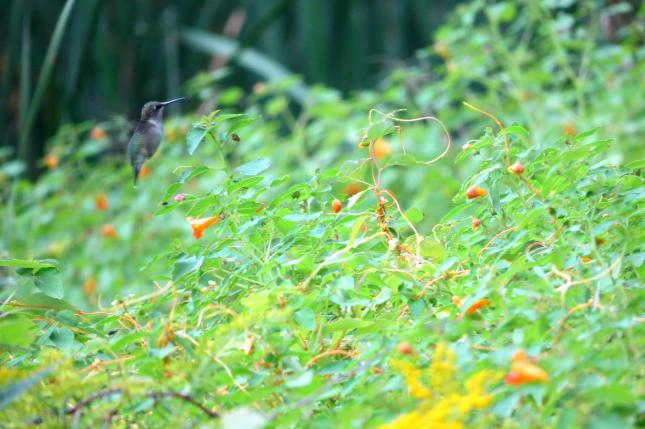 • Highbush Cranberry and Viburnum start producing fruit and will continue until December. These flowering shrubs make a great addition to backyard landscaping, and are important plants for native bees, butterflies, and birds. The Audubon Society includes Viburnum on its list of recommended berry-producers, also citing their significance as refueling stations for birds during winter. Click here to read the full article.
• North American Butterfly Association (NABA) National Butterfly count. Visit the NABA website for butterfly gardening tips, count participation guidelines, butterfly photos, donation options, and more!
• Hummingbird Moths, often mistaken for "baby hummingbirds," show up at plants. These interesting insects not only appear similar to hummingbirds; they also fly and feed in a very similar manner.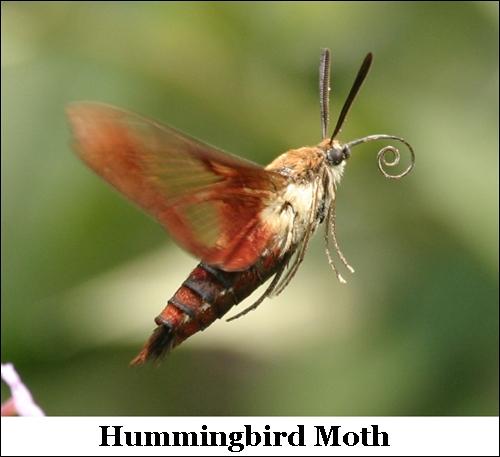 • Cicadas start calling early in the month.
• Mallards and Wood Ducks molt into "eclipse" plumage and are unable to fly for several weeks.
• Listen for the feeding screeches of young Barred and Great Horned Owls.
• Thistle plants begin to seed; goldfinches gather thistledown for nesting material.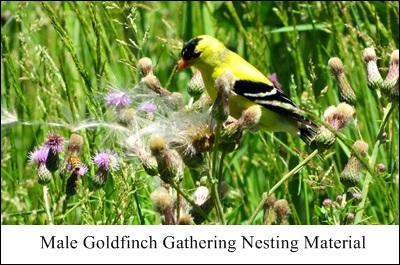 • Notice how the plumage of birds changes from spring to fall, with many birds losing their bright colors and adopting subtler colors of non-breeding plumage.
• Fall migration starts this month with returning shorebirds. The beaches at Lake St. Clair Metropark are great spots to check for these migrating birds.
• Blackbirds begin to flock and appear at feeders.
• Delta Aquarids Meteor shower peaks in late-July. Click here to find out the best ways and times to view this long-running meteor shower.