Join us for our fall series of bird walks at the Ford House! NEW DATES include:
Saturday, August 26th, 8:00am

Saturday, September 23rd, 8:00am

Saturday, October 28th, 8:00am

Saturday, November 18th, 8:00am
Click here to access the Ford House website for your ticket purchases. Bird walks are listed on this page individually.
Click here to view an archive of past bird walks.
Bird Walk Summary for May 6th, 2017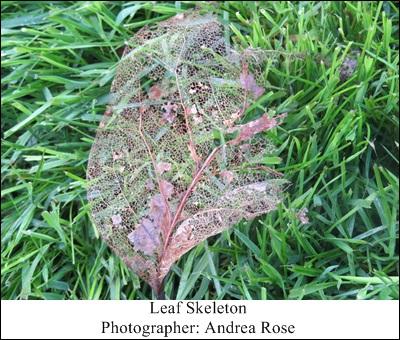 A few consecutive days of rain had put our Thursday and Friday bird walks on hold, but as Saturday rolled around, the Wild Birds Unlimited bird walk crew was once again ready to hit the trails. It was a gorgeous morning, sunny and mild, and a sizeable group was ready for a bird walk adventure. This was to be the last of our week of May bird walks, and you know what they say about saving the best for last!
The walk began in the customary way, with introductions by leader Rosann Kovalcik, owner of Wild Birds Unlimited, Grosse Pointe Woods. After a quick tutorial on binocular usage and scope etiquette, the birds were calling our names. Perhaps it was imagined, but maybe they were singing for one member of the group, who was celebrating a birthday and was joined by her family... or was she celebrating a birdday? ;) Either way, it was exciting to have a celebratory tone to the day, and we were looking forward to some colorful and memorable sightings.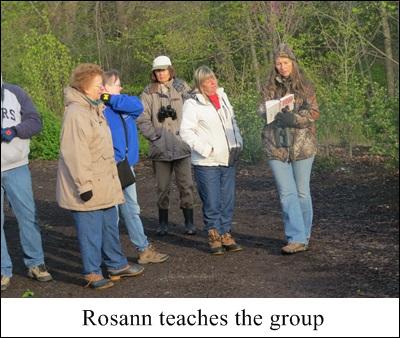 As we made our way around Bird Island, the shoreline was alive with flight. Those days of rain had left many of the swallows immobile, so now they hurriedly dipped and darted for insects. Over the water they flew, sometimes just inches from the surface. Swallow species included: Tree, Northern Rough-winged, Bank, and Barn Swallows. Simultaneously, Caspian and Forster's Terns showed off their aerial prowess, with crowd-pleasing divebombs into the water for fish. It was as if they were expecting a collective "ooh and ahhh" from the group. While all this action took place in the air, the shoreline itself was also full of movement, as Spotted Sandpipers walked along the edges, constantly bobbing their tails up and down. Deep within the trees sang an Eastern Towhee, reminding us to "Drink your TEAAA!" Canada Geese mulled about, sometimes sticking to family groups, other times fighting each other with noisy honks.
A flyover Common Loon graced the sky, its large size and slow wingbeats setting it apart from other duck species. Although its silhouette seemed big, this was not the largest bird of the day, for a very cooperative juvenile Red-tailed Hawk sat perched in the sun, obliging us and allowing for great looks and photos. We wondered if this was the same bird who had weeks ago staked out some squirrels hiding underneath a plastic hose. See our archive of bird walk summaries for photos and videos of this event. Because the hawk was so cooperative and still, we decided to try our hands at digiscoping this bird, a process which includes holding one's camera phone up to the view finder of a spotting scope. This basically turns any smartphone into a high-powered camera, capable of picking up an astounding level of detail. The below photos include one taken by a point-and-shoot camera, the other digiscoped by Andrew Simon, using the cellphone of Dennis Kocienda, who was very impressed with the results. Dennis sent us kind words after the bird walk had ended, remarking on how amazed he was by the variety of bird species seen on our walk. About the estate he said, "You truly have a gem" (and we definitely agree with that)!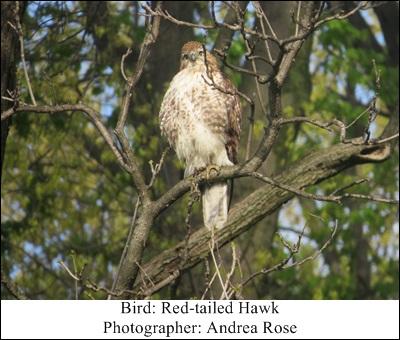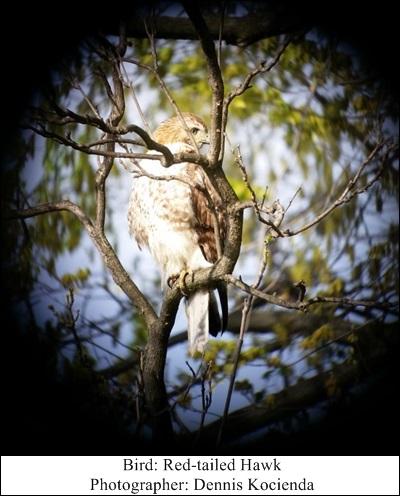 As we made our way further inland, the trees buzzed with warblers, those tiny, persistent migrants who never cease to impress with their colors, songs, and movements. Yellow Warblers reminded us of sunshine, while American Redstarts proudly wore their Halloween colors.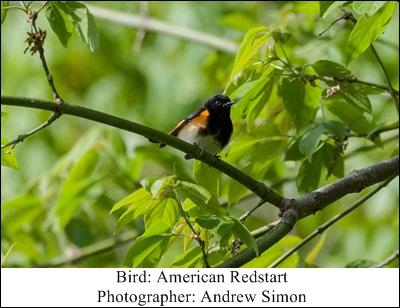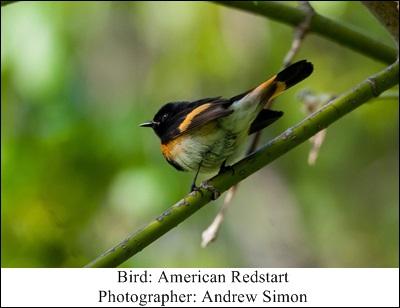 Palm Warblers were aplenty, bobbing their tails up and down much like the Spotted Sandpipers along the shore. When we noticed warblers creeping up tree trunks, it was usually a Black-and-white or a Yellow-rumped, both foraging for insects stuck between bits of bark. A single Pine Warbler flitted between branches at the top of a tree (surprisingly not a pine tree). Finally, two different black-throated warblers made appearances, including Black-throated Blue and the Black-throated Green pictured below.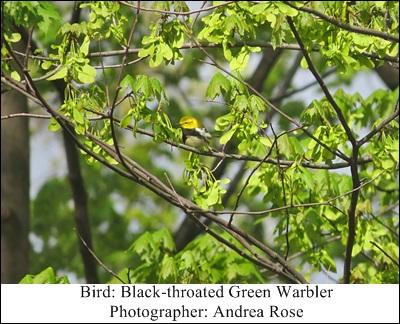 This bird seems to proudly boast of its own name, singing, "Me, me, me, Black-throated Green!" Other memorable birds of the day included: elusive Wood Ducks, ebullient Baltimore Orioles, and excitable Blue-gray Gnatcatchers. In the garden, Cedar Waxwings stole the show, their bright colors stealing attention from the flowers that surrounded us. We felt these were lucky birds or good omens, and we certainly felt pleased to be standing in their presence.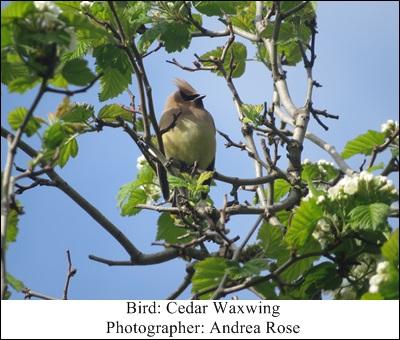 Thank you to all who attended this finale bird walk of the season. We can't wait to resume our walks in the fall. And a special thanks to the Edsel & Eleanor Ford House, to Pointe Vision for sponsoring the baked goods, and for assistants Bill Rapai, Wayne Hoch, and Jim Szelc, for making sure everyone gets a chance to enjoy the birds.
Happy Birding!
Andrea Rose (aka Little Bird Nerd), WBU employee and avid birder
Bird Species Seen May 6th, 2017 – 52 Species
Common Loon
Double-crested Cormorant
Great Blue Heron
Great Egret
Canada Goose
Wood Duck
Mallard
Cooper's Hawk
Red-tailed Hawk
Spotted Sandpiper
Ring-billed Gull
Herring Gull
Caspian Tern
Forster's Tern
Mourning Dove
Red-bellied Woodpecker
Downy Woodpecker
Northern Flicker
Warbling Vireo
Blue Jay
Tree Swallow
Northern Rough-winged Swallow
Bank Swallow
Barn Swallow
Black-capped Chickadee
Tufted Titmouse
White-breasted Nuthatch
House Wren
Blue-gray Gnatcatcher
American Robin
Gray Catbird
European Starling
Cedar Waxwing
Yellow Warbler
Black-throated Blue Warbler
Yellow-rumped Warbler
Black-throated Green Warbler
Pine Warbler
Palm Warbler
Black-and-white Warbler
American Redstart
Eastern Towhee
Song Sparrow
White-throated Sparrow
Northern Cardinal
Indigo Bunting
Brown-headed Cowbird
Red-winged Blackbird
Common Grackle
Baltimore Oriole
American Goldfinch
House Sparrow