We'd like to introduce you to Motawi tiles, crafted by Motawi Tileworks in Ann Arbor. This company was founded in 1992 by Ann Arbor native Nawal Motawi, who trained at Pewabic Poterry in Detroit. Motawi started off by selling her pieces at a farmer's market, but now sells to over 400 shops across the United States (including ours).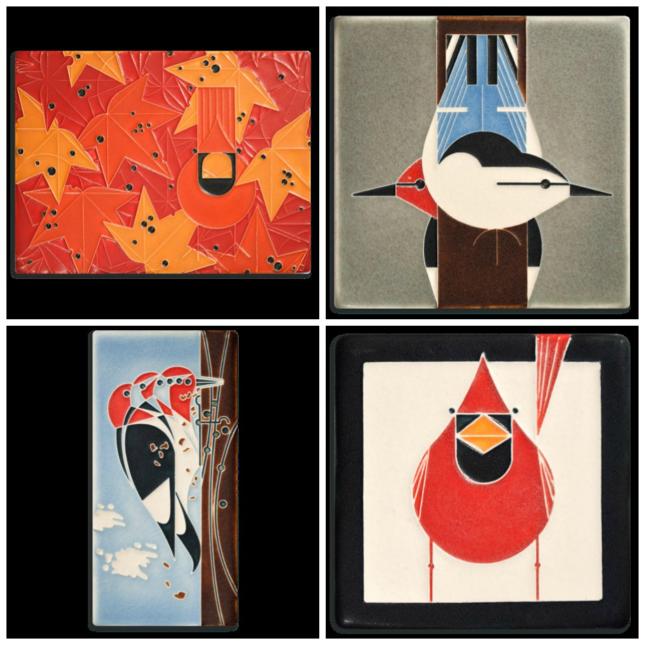 Motawi tiles can be framed, used in home decor, or given as gifts. Aside from their own creative designs, the company is licensed to produce Charlie Harper artwork, including the above designs. Stop in and browse through these and other beautiful pieces today.
Prices start at $39.99 and vary based on the complexity of the design and size of the tile.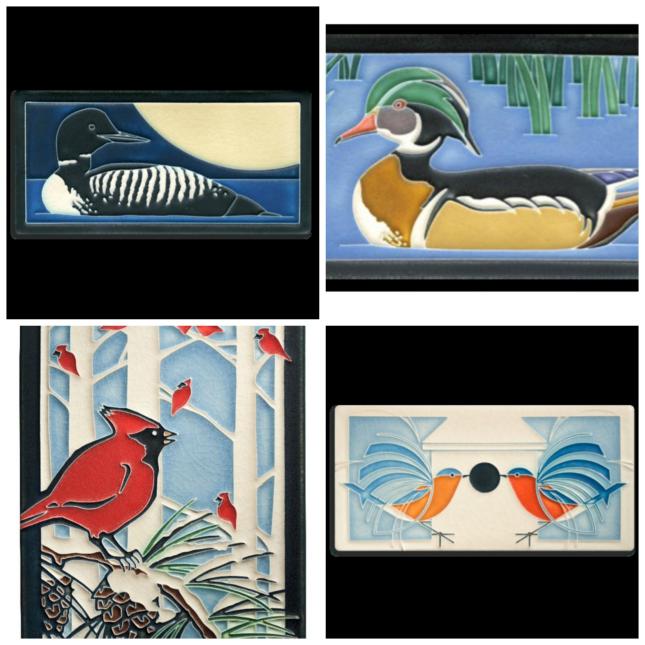 Prices of the tiles shown here are as follows:
Group 1 (clockwise from top left):
"Under the Sweet Gum" - $99.99
"Upside Downside" - $79.99
"4x4 Cardinal" - $44.99
"Headbanger" - $69.99
Group 2 (clockwise from top left):
"Loon (Midnight)" - $64.99
"Wood Duck" - $64.99
"Homecoming" - $64.99
"Winter Cardinals" - $129.99
Group 3 (left to right):
"Spring Chickadees" - $69.99
"Blue Jay" - $64.99
"Raven- Midnight" - $99.99
"Owl- Green Oak" - $39.99
Call us at (313) 881-1410 or drop us an email at rosannkovalcik@comcast.net and we can hold, ship, or deliver your order to you!
Watch a tour of Motawi Tileworks' facility below: