Kids' Coloring Contest
Stop by the store to participate in June's coloring contest, where kids are invited to color this family of nesting hummingbirds!
*Scroll down to view past winners and collages of all our previous months' submissions!*
Wild Birds Unlimited Grosse Pointe Woods believes that Bringing People and Nature Together is very important. Helping our children understand the value of interacting with the beautiful birds of our world is one of the ways we can inspire them to take care of the environment.
A great way to foster excitement is through art and creativity! We know most kids love to color, so last summer, we decided to run coloring contests to help grow their love of birds, art, and the natural world at-large! Parents and grandparents have gotten involved as well, coming to see us at the store and picking up coloring page for their kids (or grandkids).
After you've picked up your coloring sheets, work your magic, complete the info on the back of the page, and return to the store before July 1st. Around that time, one lucky winner will be drawn randomly, and will be gifted with our Nature Guardians gift bag (including an assortment of books, stickers, Cherry Republic candies, and surprises all from our store).
We want to make sure other families can follow along with the contest and see your pictures, so feel free to take a photo of your final product and share it to our Facebook page with the hashtag: #wbugpwcoloringcontest
May's Contest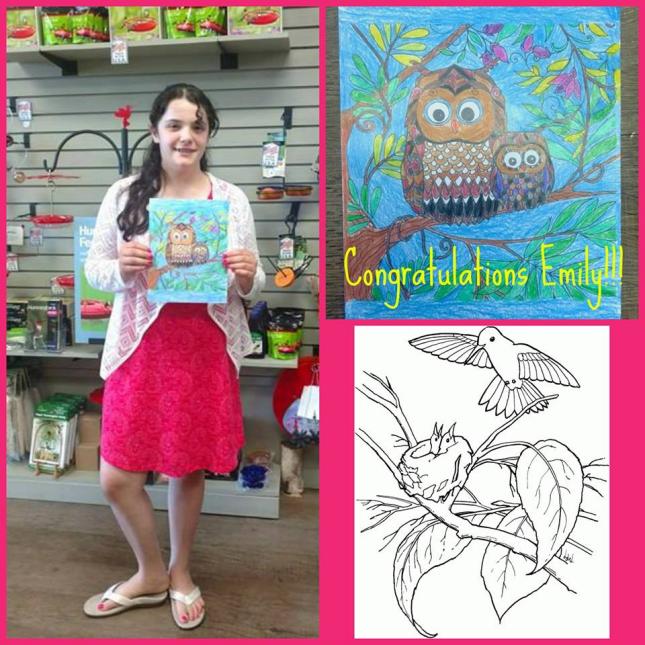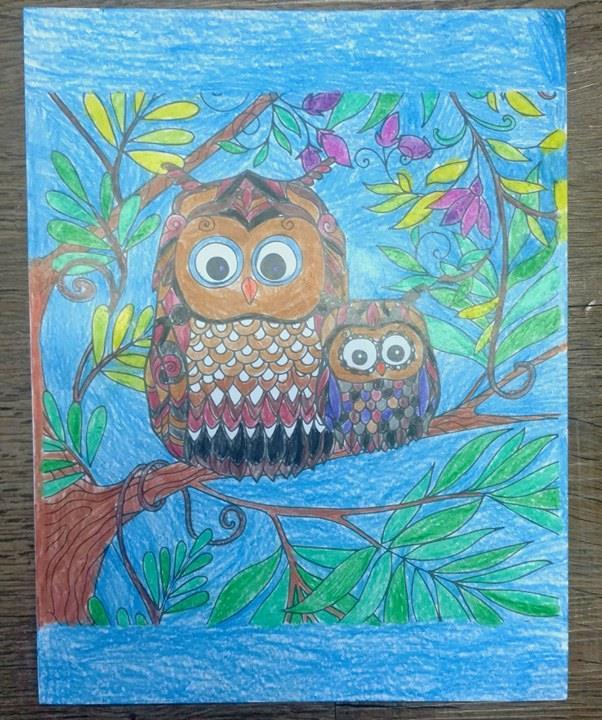 Congrats to our May winner, Emily Giffer, Age 11. We know these owls weren't so easy to color, and we were thoroughly impressed by the detail of these submissions. Great job as always kids, you never fail to brighten our days.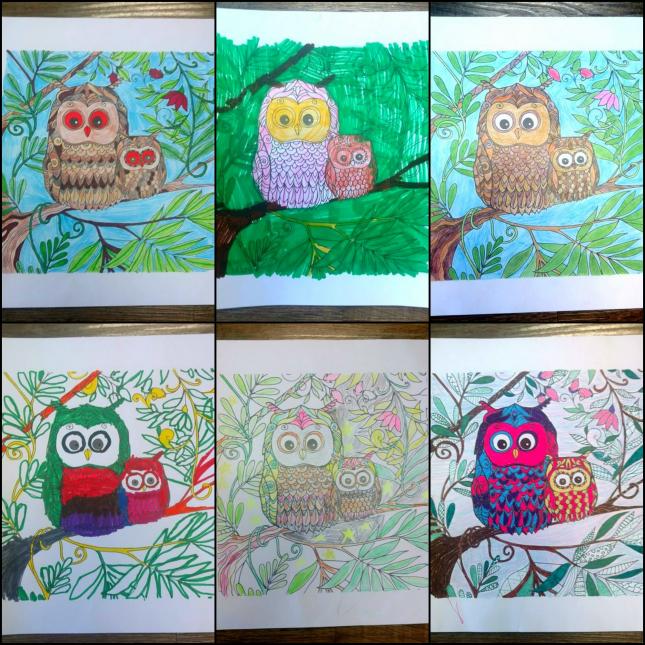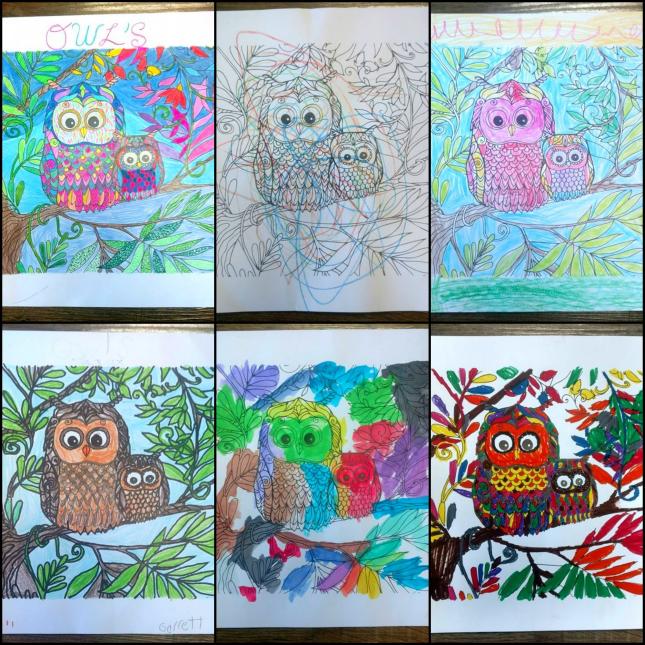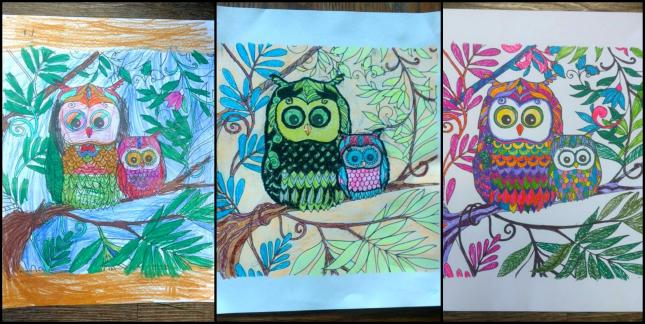 April's Contest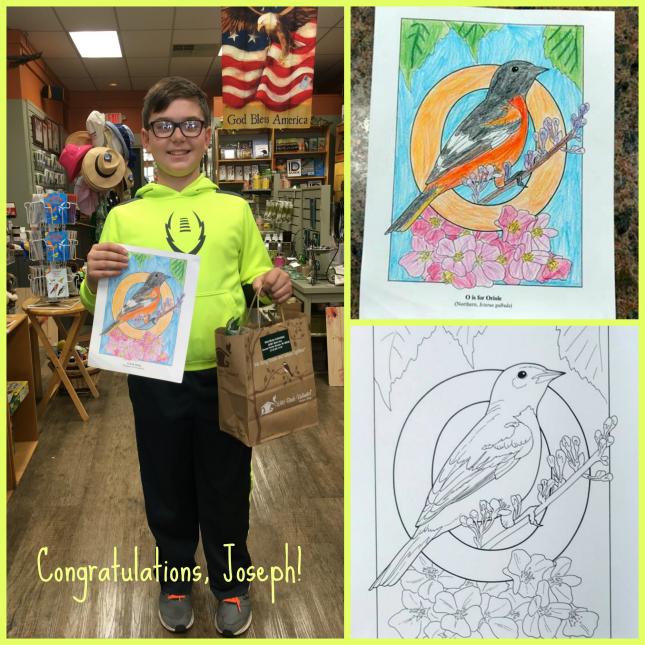 Congratulations to this month's winner of our "O is for Orioles" Kids' Coloring Contest. The submission below was drawn randomly, and was created by Joseph Olejniczak, Age 11. Great work! These orioles will remain hanging in our store throughout May if you want to come see them in person. They really brighten up our days!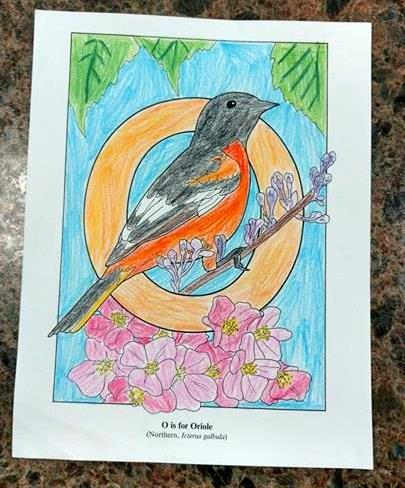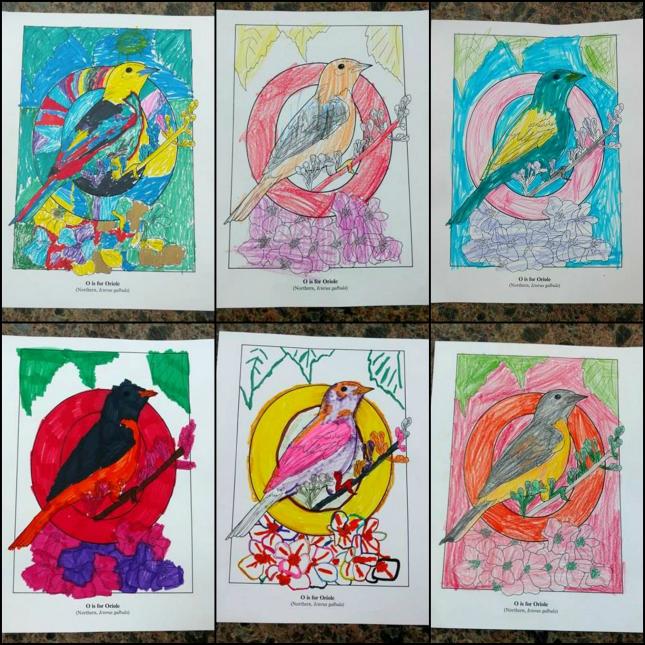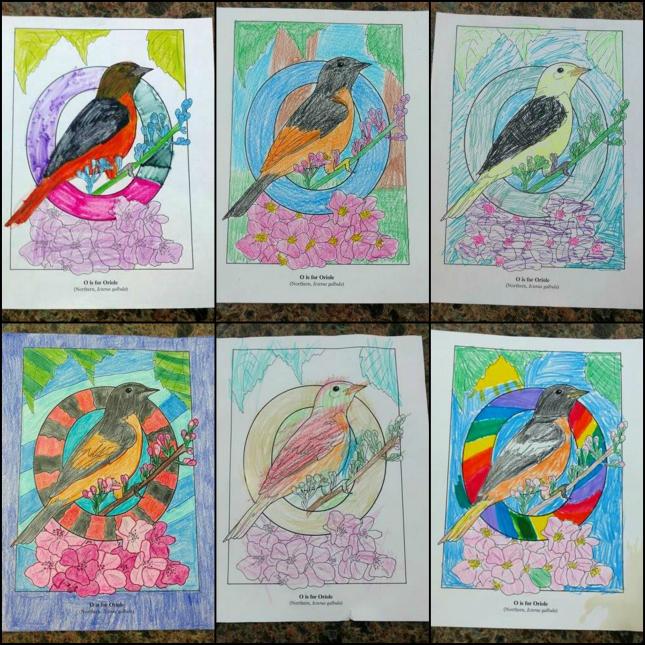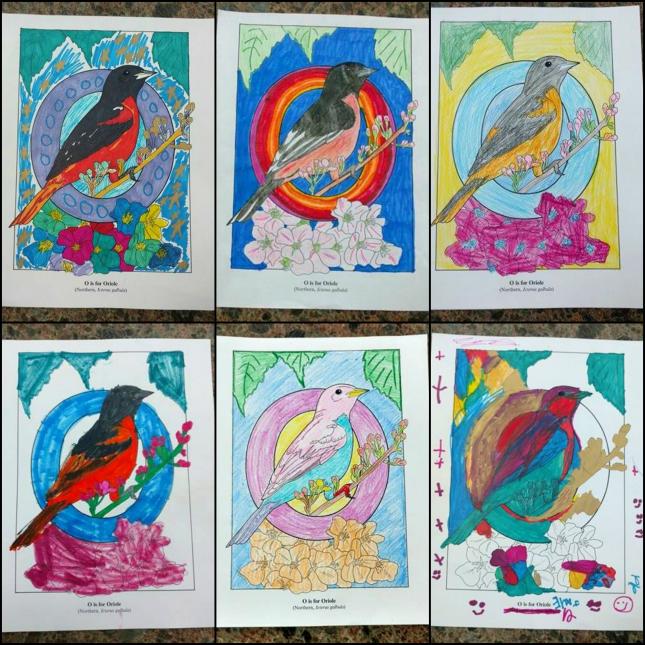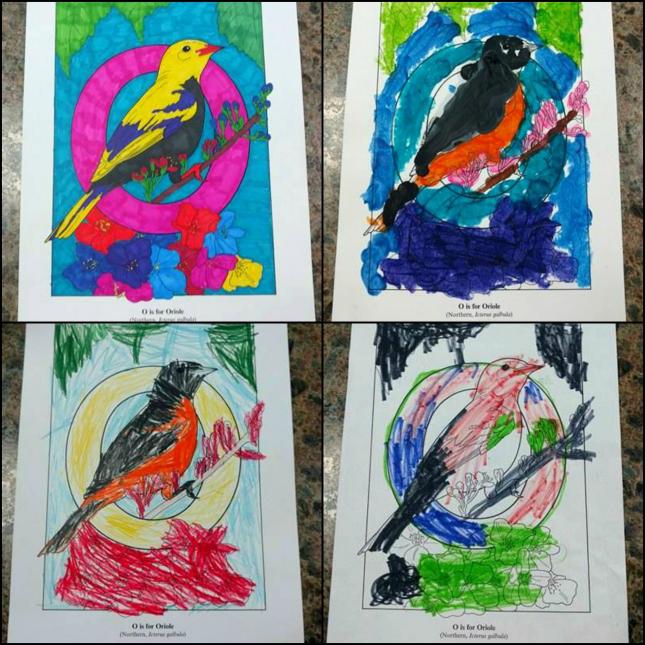 March's Contest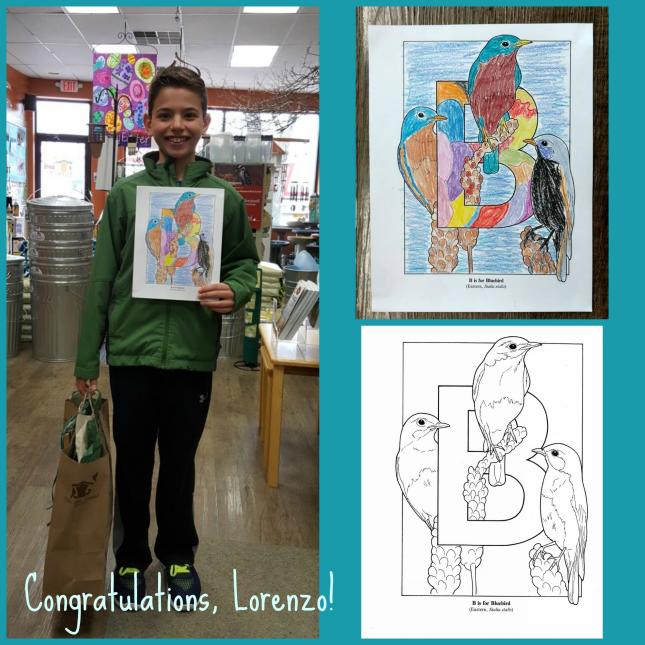 Congratulations to Lorenzo Cavaliere, Age 10, winner of the March Kids' Coloring Contest, featuring bluebirds. We had some very cool color combinations, designs, and even commentary in some of this month's submissions. Always fun to see all the different interpretations. We love your participation!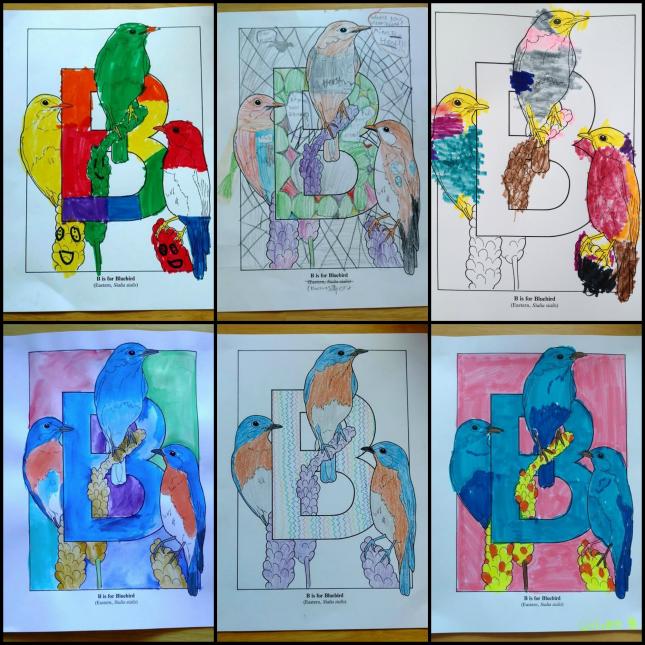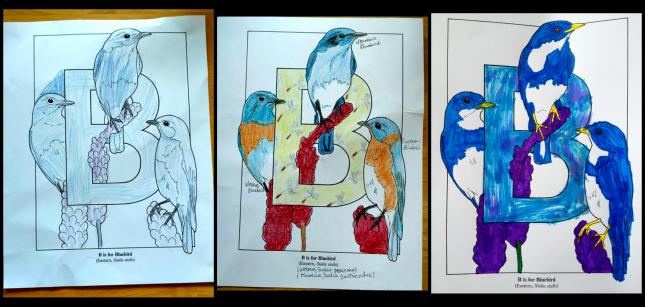 February's Contest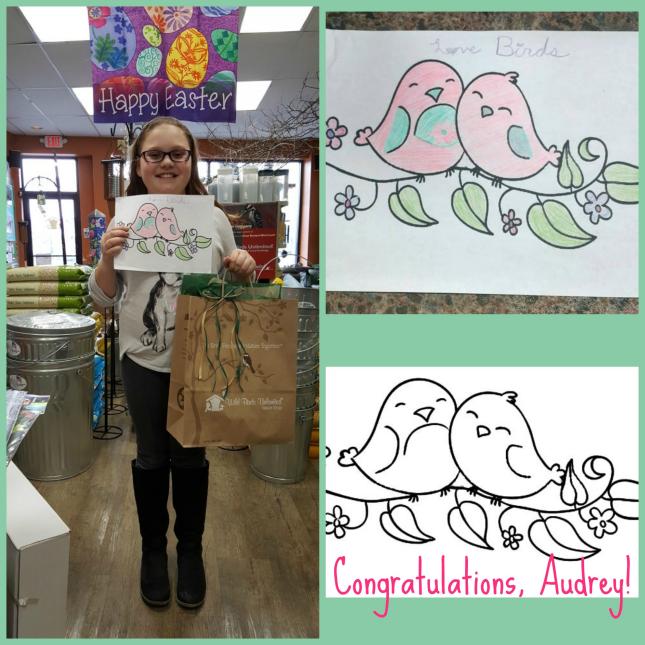 This month's winner was Audrey Schena, Age 10. Congratualations, Audrey, what sweet little love birds!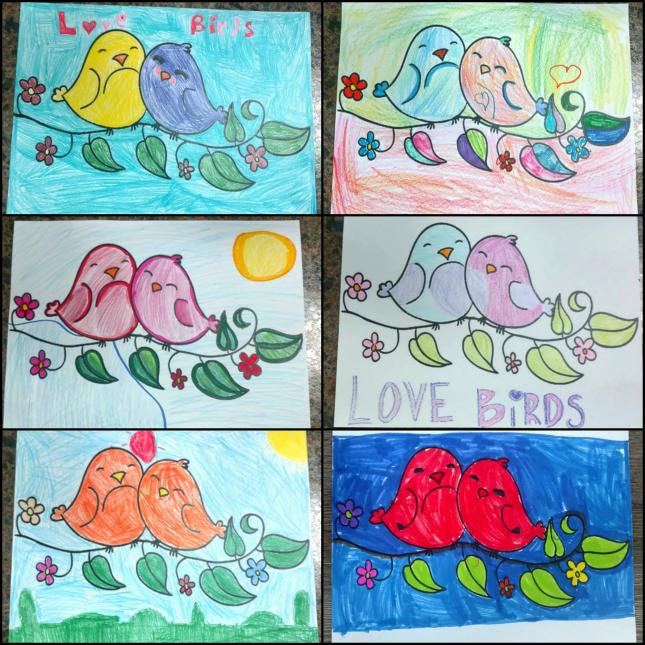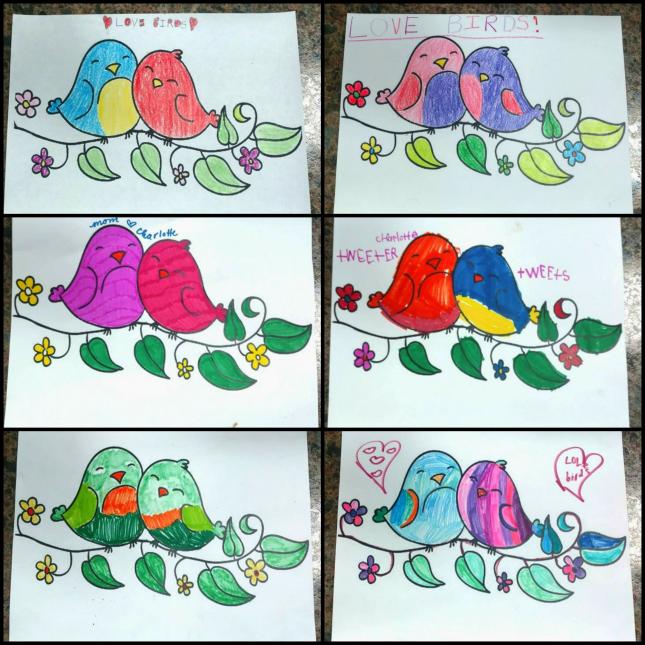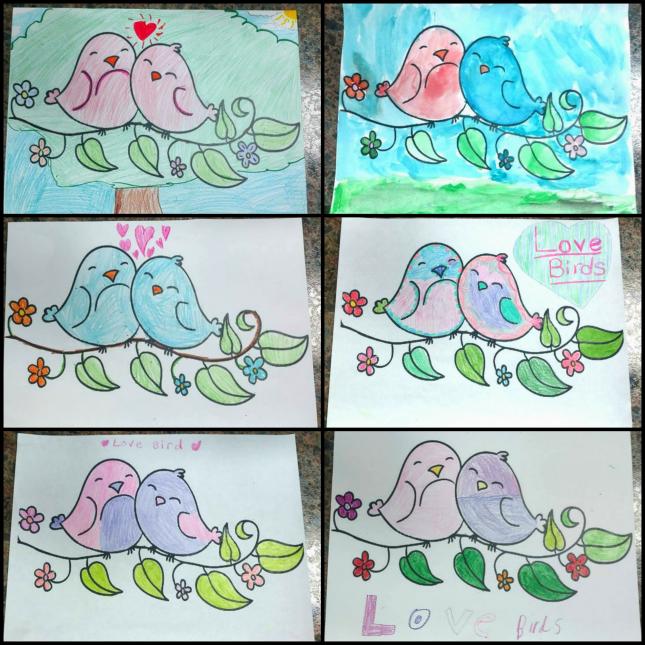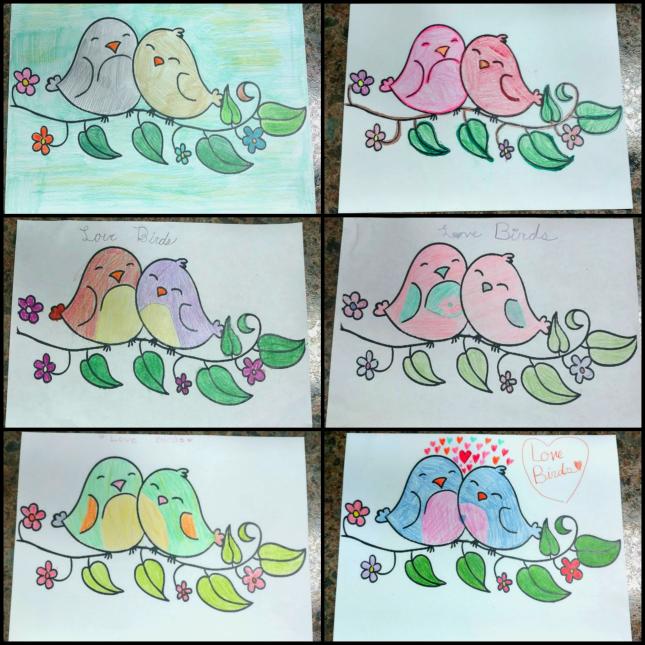 January's Contest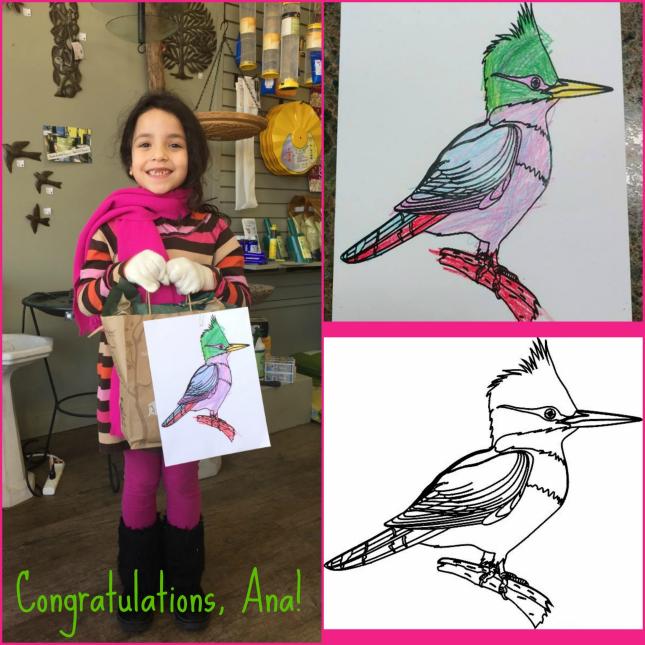 Look at all these awesome Belted Kingfishers! Great job to our winner, Ana Garay-Garcia, age 5. Ana was part of a whole kindergarten class who participated together and filled up our walls with their art. We love each and every submission and appreciate all who take part each month.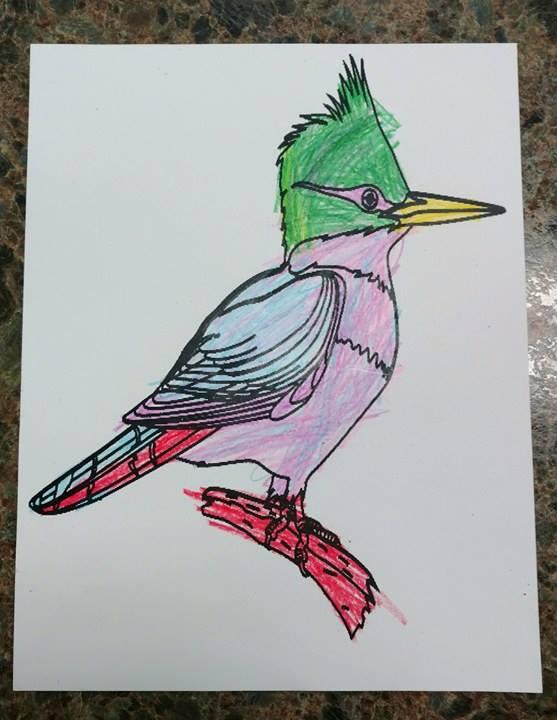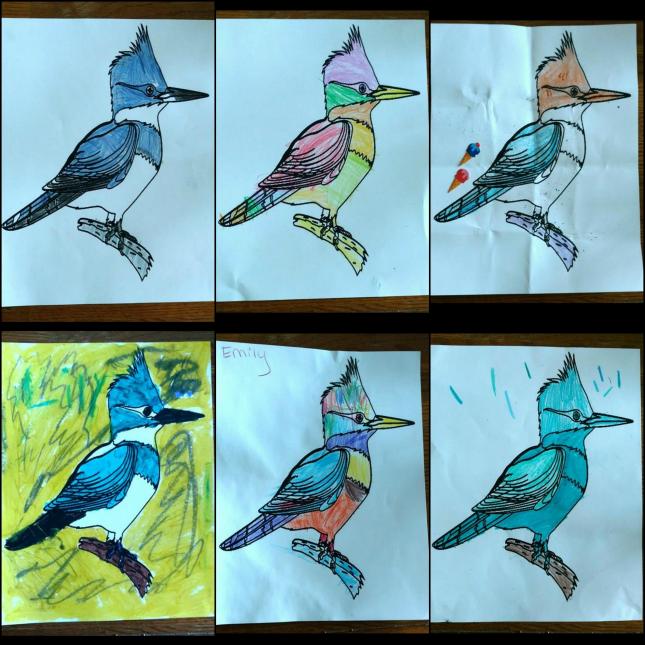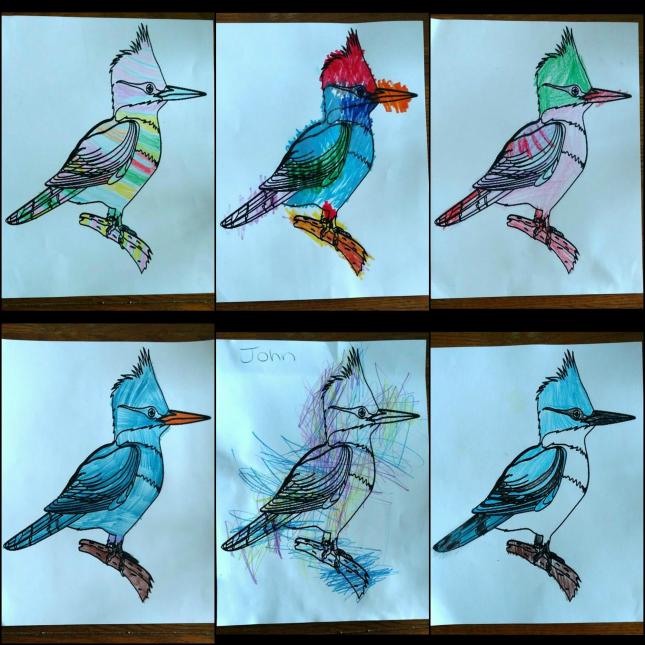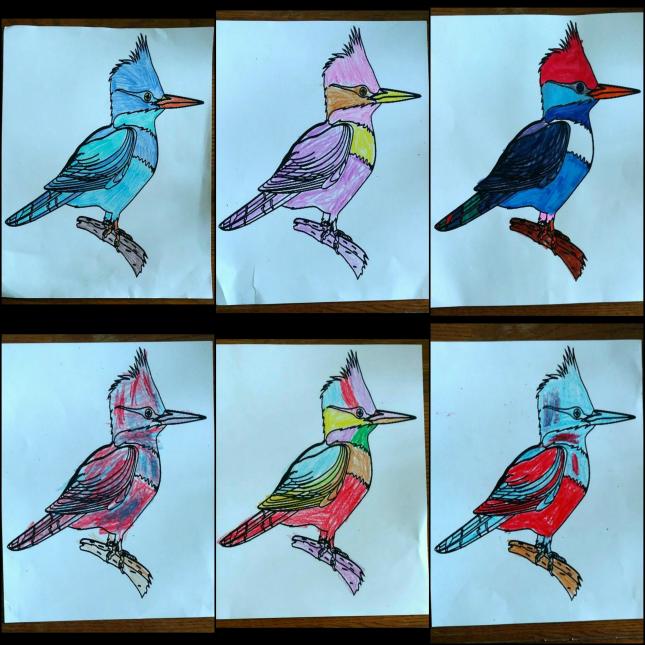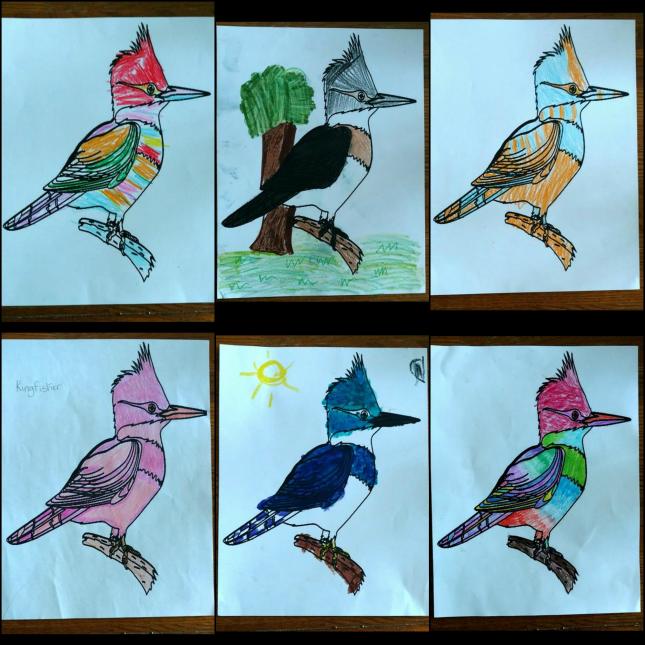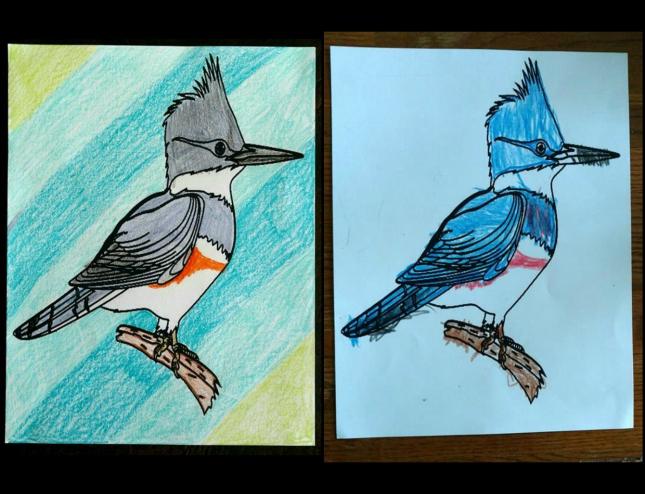 December's Contest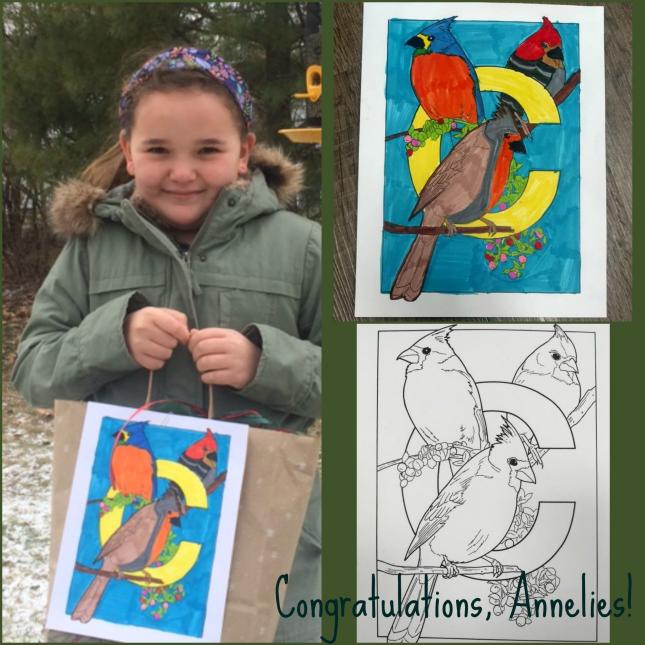 Great job, Annelies - Heleen Vandenplas (age 8), winner of our December contest! She certainly got creative with her Cardinals, transforming them with vibrant colors and patterns. We think they almost resemble a Bluebird, Woodpecker, and Titmouse! Great job to all who participated over the busy holiday season.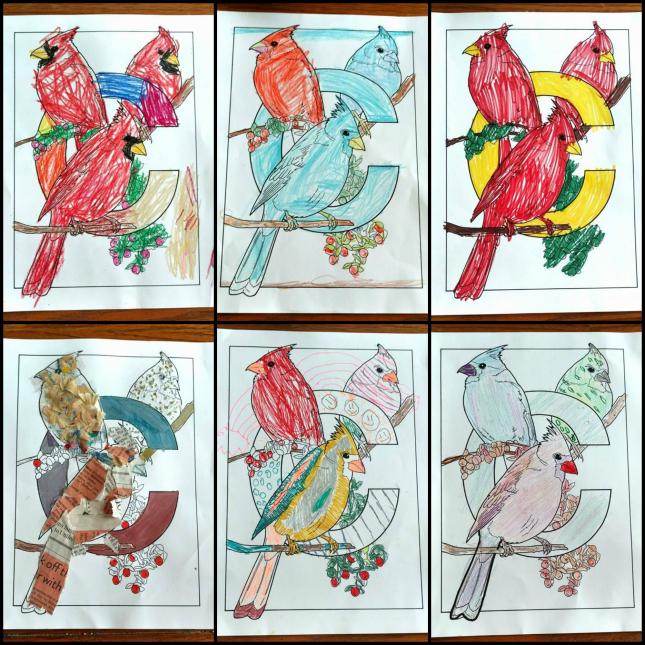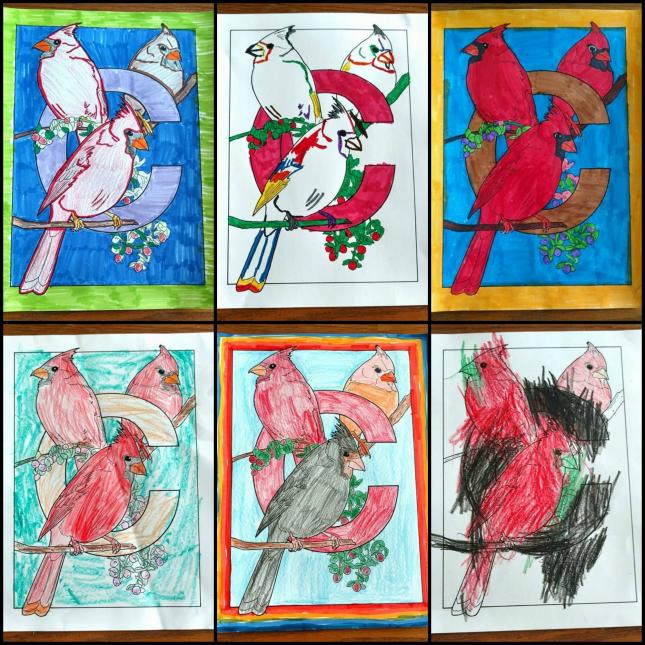 November's Contest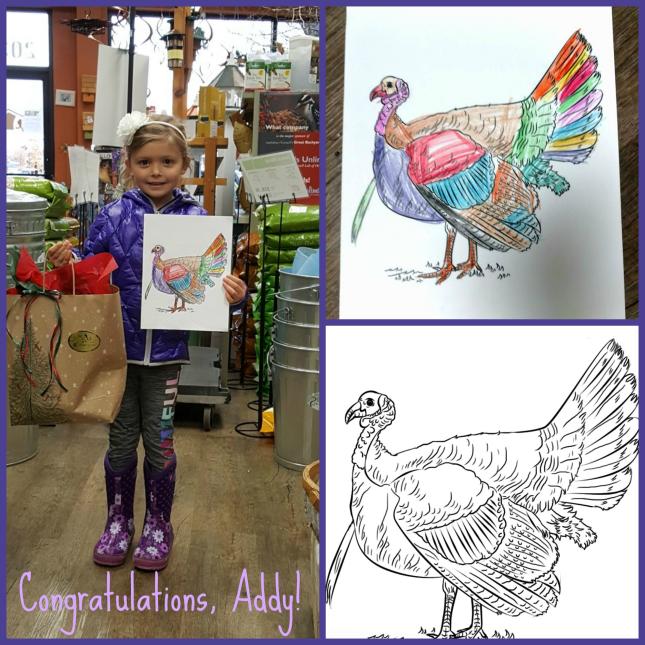 Congratulations to Addy Christian, age 5, for her rainbow rendition of a turkey. We love to see the faces of the winners when they come to claim their prize. Hopefully we made Addy's day, because she definitely made ours.


October's Contest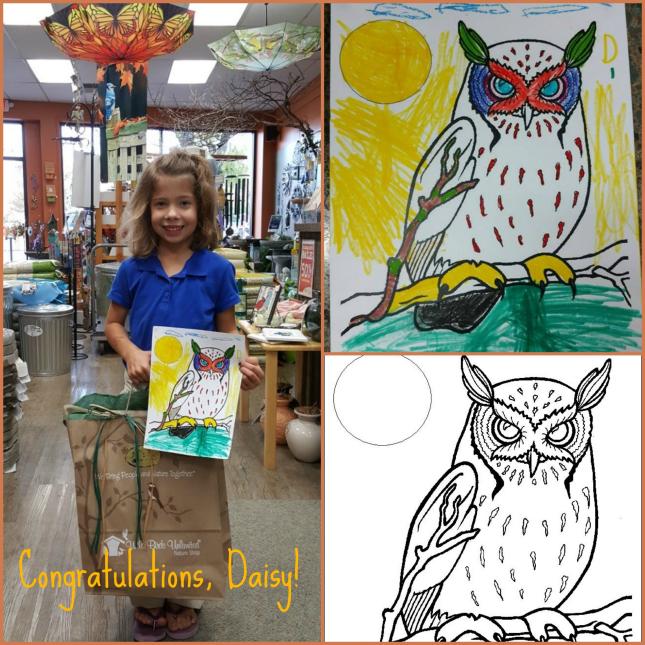 This month's winning piece was done by Daisy Jablonowski, age 5. Daisy and her sister have been participating for months, so it was nice to reward some dedicated efforts! This coloring subject was one of our most fun yet, capturing the spirit of Halloween and the beauty of the Great-horned Owl! Congratulations Daisy, and great work to the rest of our owl artists.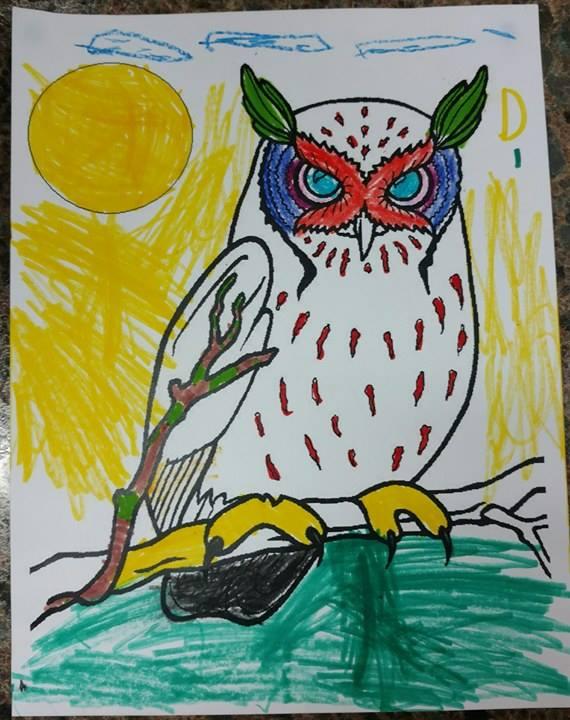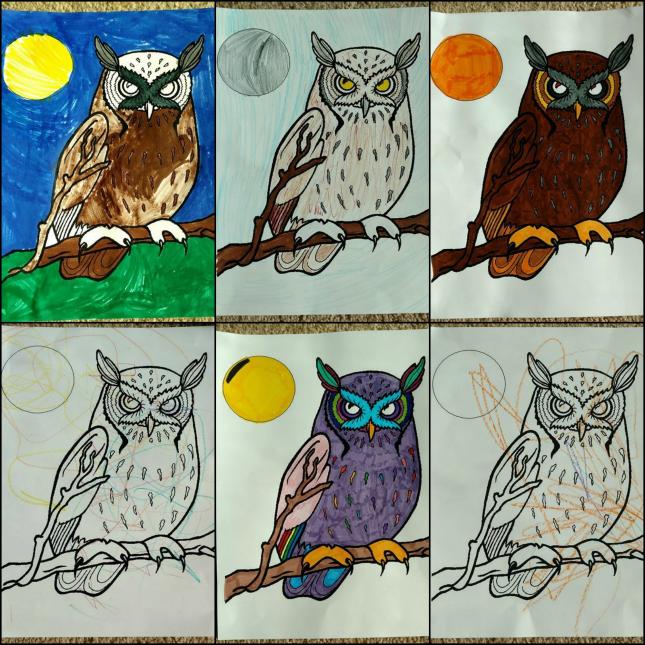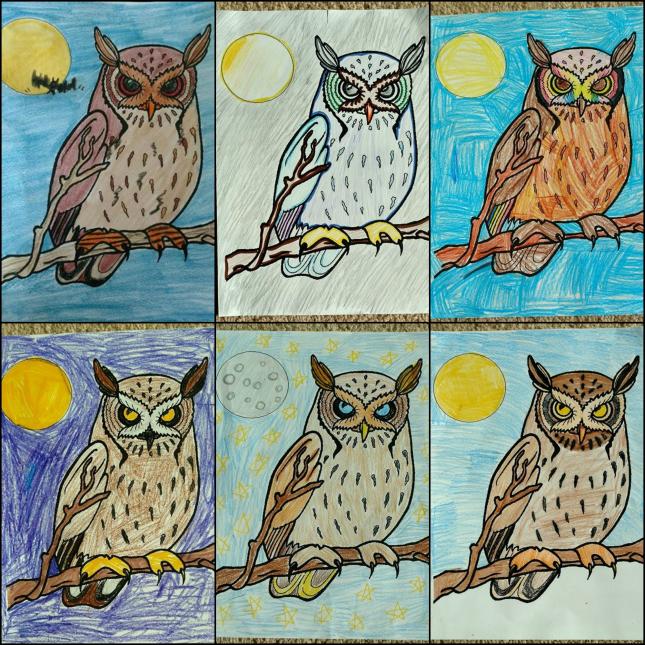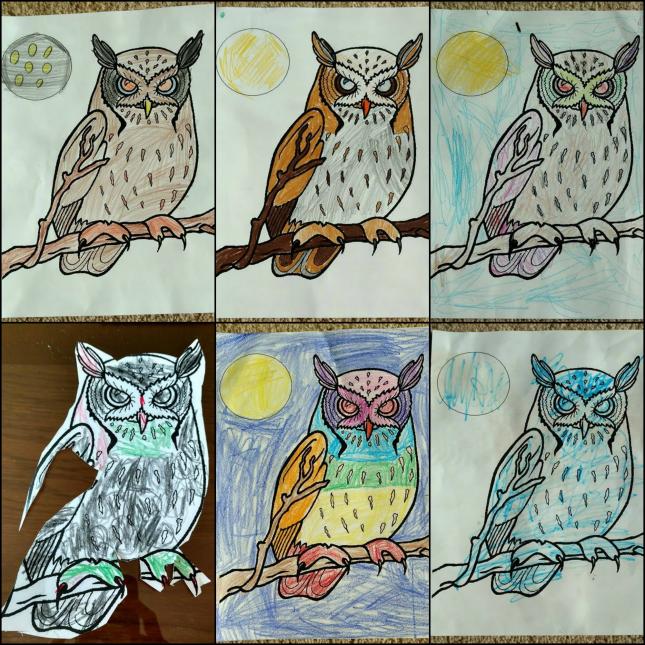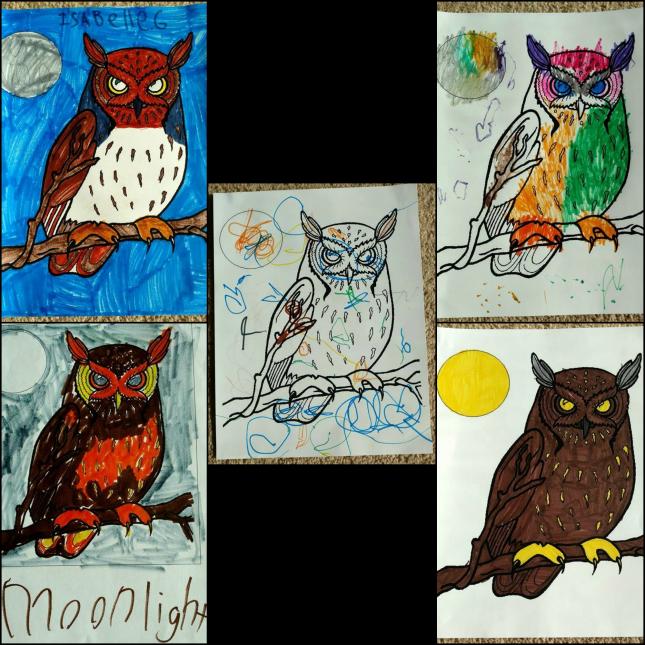 September's Contest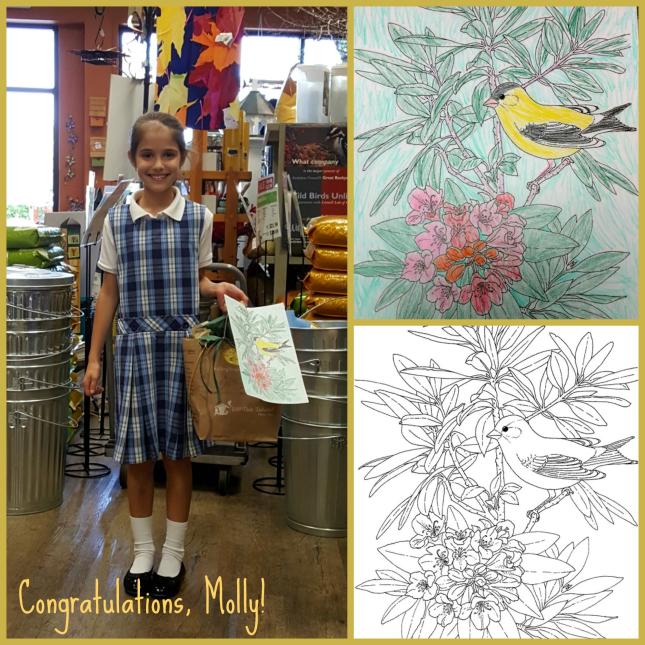 September's Coloring Contest winner was the lovely Molly Lucido, age 9, whose smile lights up the room. While the winners are always chosen at random, Molly's rendition of an American Goldfinch was very beautiful, with soft, fall colors and very true-to-life. Her submission is featured below, followed by the other contest submissions. From abstract to realistic, we just love them all!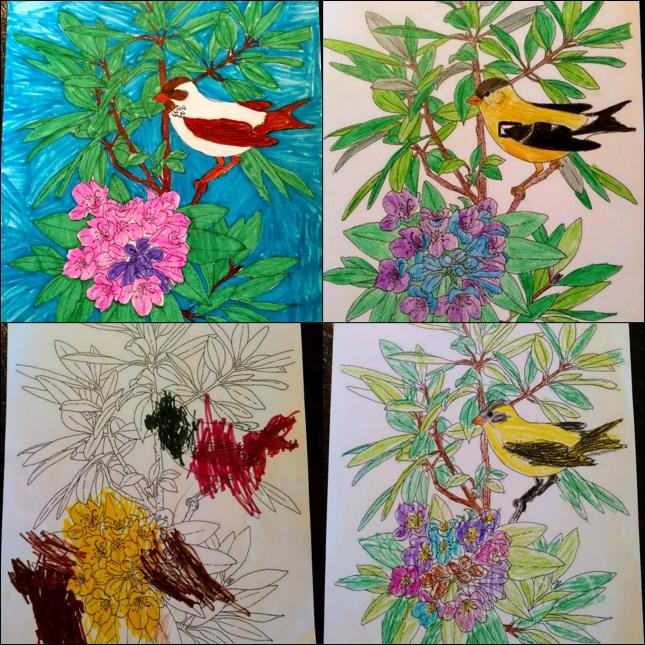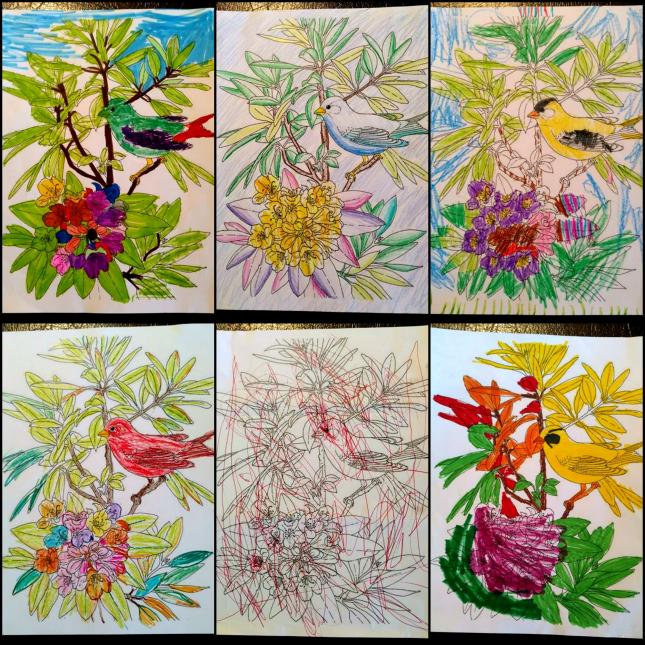 August's Contest
Our August Coloring Contest had the most participation of any so far, with 31 beautiful Cardinal & Carnation Creations. Lina Baer, 10 years old, was the winner of this month's contest. Her vibrant and creative submission is below, followed by the rest of the participants' pages. And Lina is just as vibrant as the bird she colored!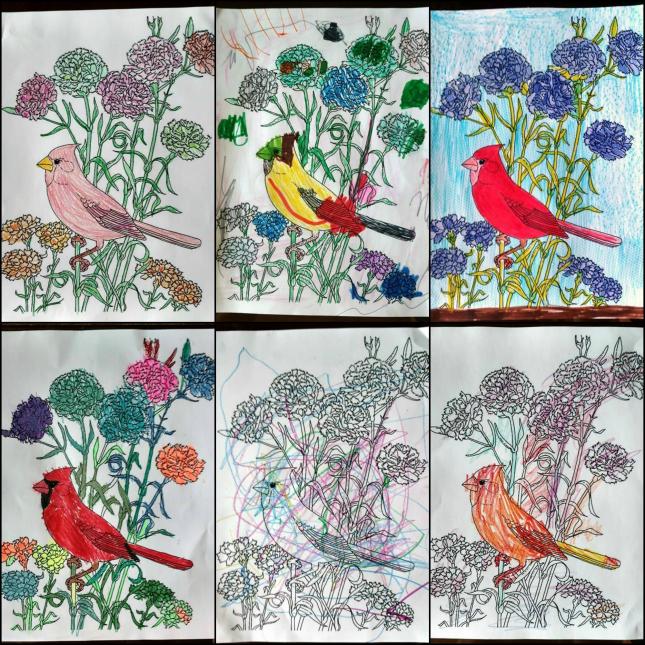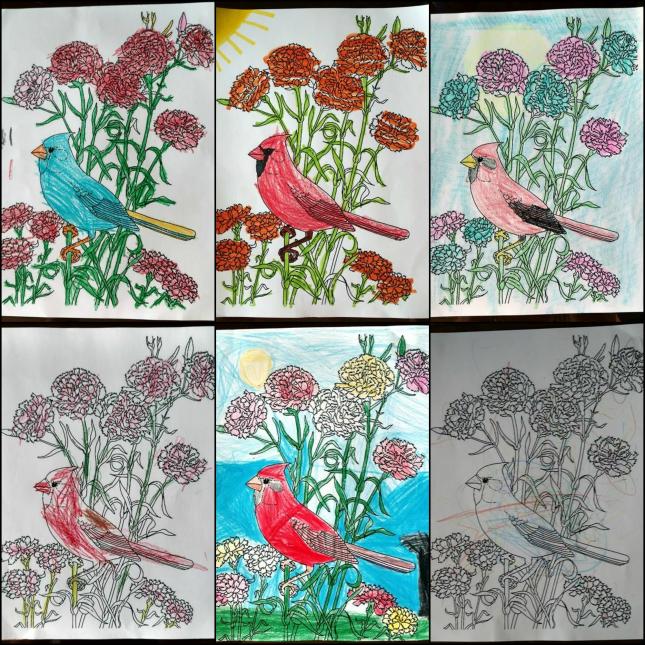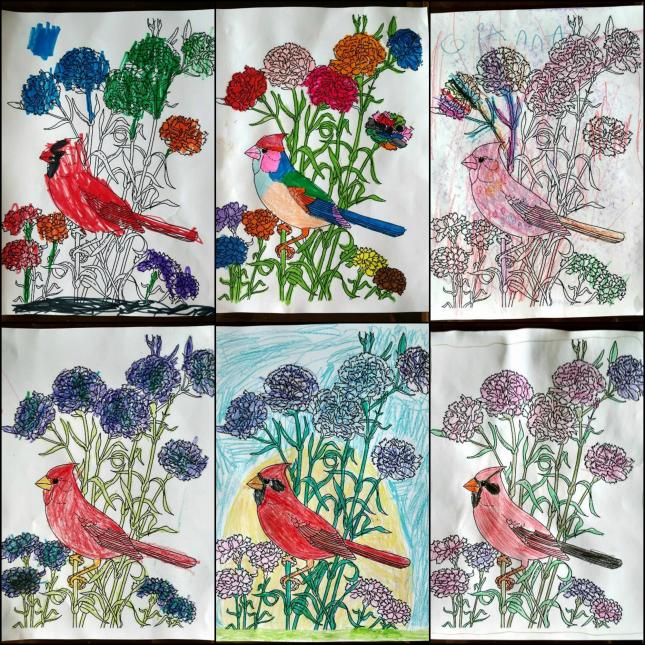 July's Contest
July's contest brought some very cool submissions. While the coloring page began as a Bluebird, our contestants were not always confined by these parameters! Some artfully changed our bird into another bird, such as the Oriole or the Bluejay you'll see below. Our winner was once again a very adorable 4 year old boy (drawings are random; this was pure coincidence!). Bryce participated with his two siblings, Nora and Collin, during our June contest as well, so we were happy to be able to reward him for his work. His sweet smile alone is worth a million words.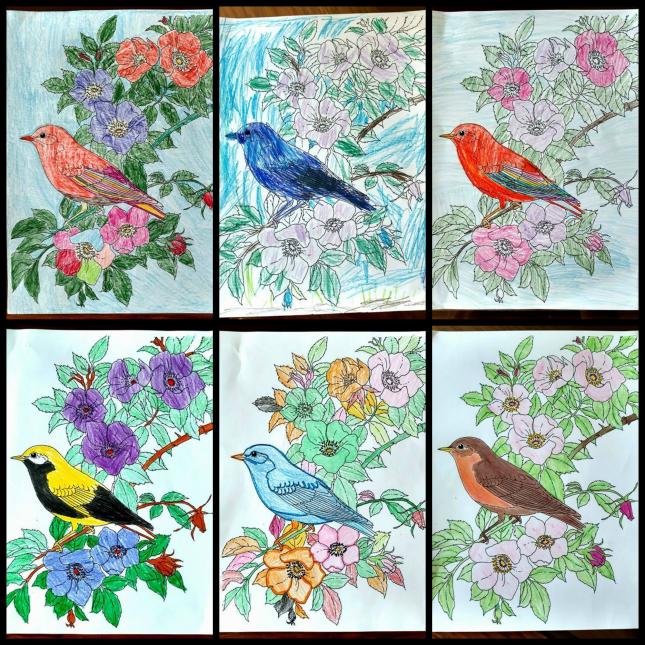 June's Contest

June's contest was a success, with 25 one-of-a-kind submissions and one very deserving winner, Oscar Tomezak, age 4. Oscar and his two sisters, Poppy and Annabel, all entered the contest, though Oscar was worried about his artistic abilities. Little did he know, his entry was not only artistically beautiful- it was to be the chosen winner! We were so glad Oscar was chosen, as his mother informed us of his already growing love of birds, including identifying backyard birds like Bluejays. Oscar hopes to see a real hummingbird at his backyard feeders soon, and we hope he does too! Oscar's drawing is pictured below, followed by the other 24 wonderful submissions.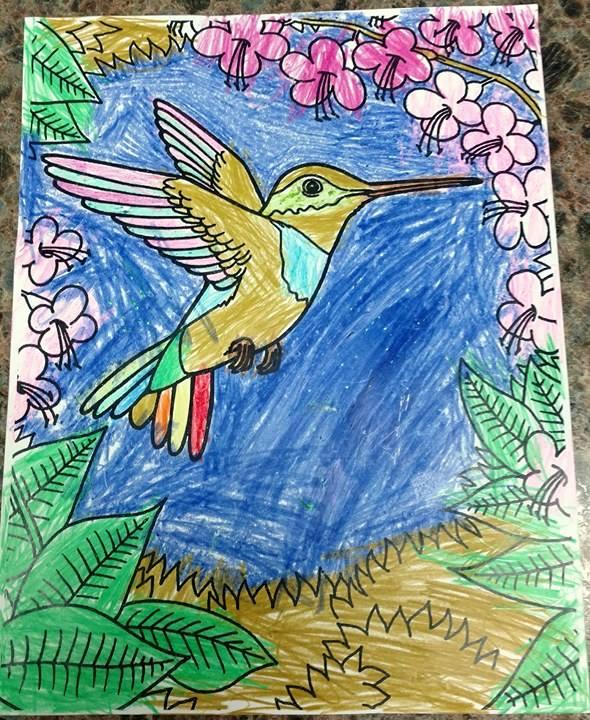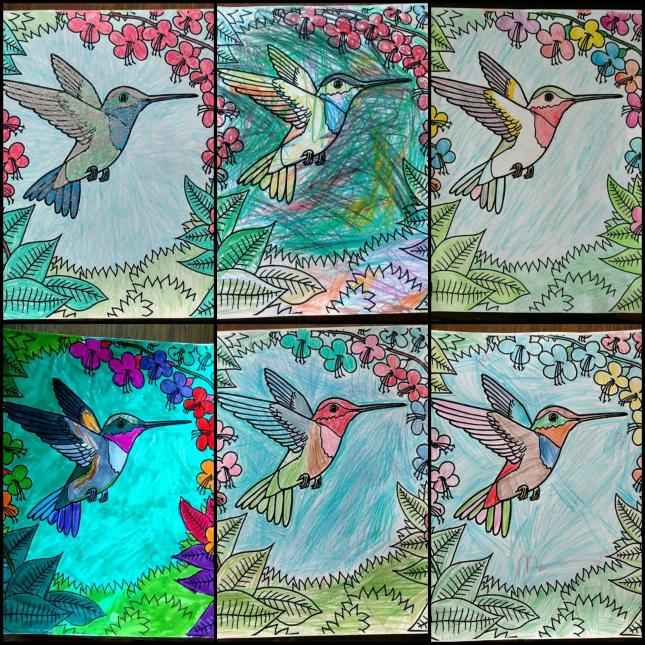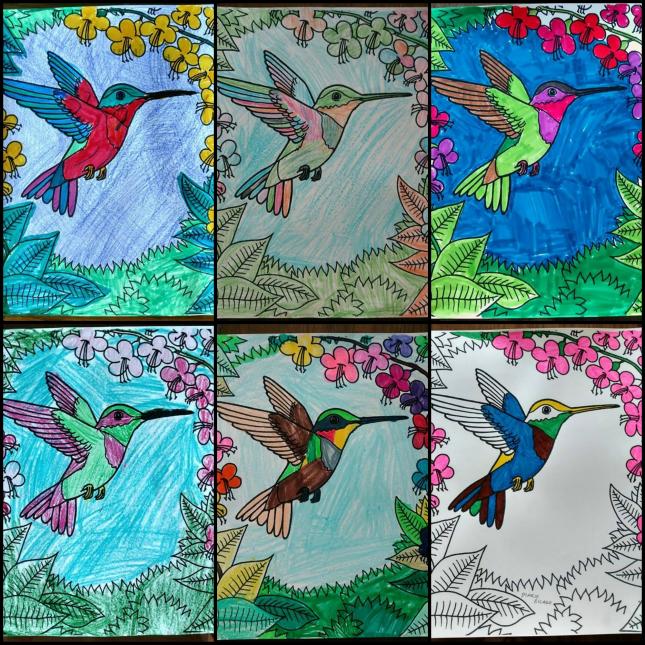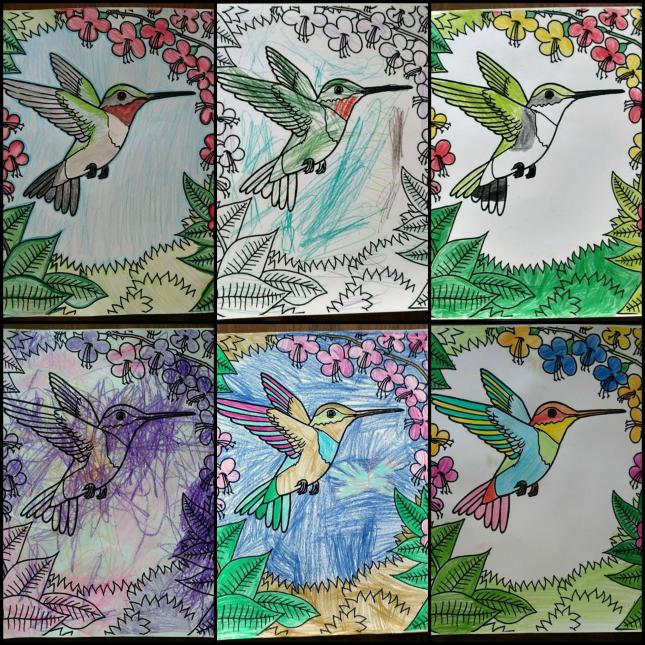 Click here to follow our Kids' Coloring Contests on Facebook!