Things with Wings Celebration – A Family Bird Walk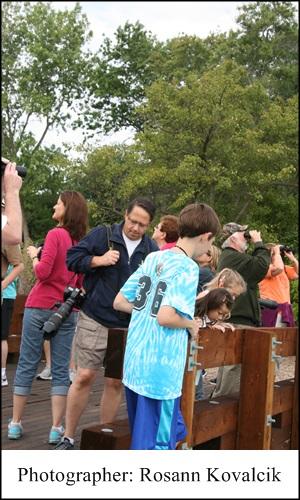 We were delighted to add an additional bird walk at the Edsel & Eleanor Ford House as part of their Things with Wings Celebration this year. The focus of the bird walk was for families to enjoy nature together and experience the wonder of birds.
An eager group of twenty people greeted us, ready for our first official walk on the newly created Bird Island. Prior to major landscaping and the installation of the new bioswale, Bird Island was actually a peninsula. Now it's truly an island since it was separated from the mainland earlier this year. On our way to Bird Island, I suggested that participants should check out bare branches as they are preferred by birds, particularly the early migrating flycatchers, as a great place to sit and look for food.
Within seconds, we spotted a flycatcher on a bare branch, and we watched it watching for insects, then flying and catching them for breakfast!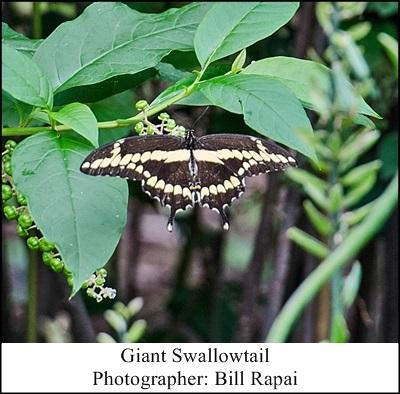 The cove had an abundance of Mallards, all in eclipse plumage. At the end of the breeding season, they go through a molt, losing and re-growing their flight feathers. The ducks are unable to fly during this period, which is why there are so many in this protective area. Also over the cove, we watched a Caspain Tern, paying particular attention to his fishing technique: sticking close to the shore and looking down, ready to plunge into the water if a fish were sighted. A fly-by Ring-billed Gull gave us a good chance to compare the shapes and flight patterns of gulls and terns in general.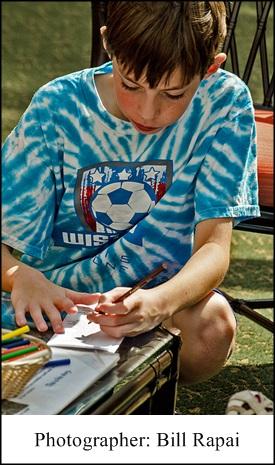 As we walked, we paused to look at the many Tree swallows and Chimney Swifts and Purple Martins overhead. The beginning birders in the group marveled at the fact that these birds catch their meals of flying insects "on the wing," meaning that they fly towards insects, opening their beaks to catch them. I suggested that it was a much harder than any video game, requiring superb flying skills and maneuverability.
There were loads of smaller birds to look at. These birds usually don't still still as long as a beginner might prefer, and that often makes it difficult to get a good look. As a leader, it's rewarding when I hear a child say "I see it!" and you know it's genuine. This was the case when we found a Gray Catbird that was so well blended into the background that I really had to be precise just to be able to describe the bird's location.
Children have great eyesight and are always welcome on the bird walks because they often see things we adults miss. One of the kids on the walk found a fascinating black insect that we initially thought was a dragonfly or damselfly. Bill took a great photo, and using the Internet when he got home, discovered that it wasn't a dragonfly. It was a Pelecinid Wasp!

Based on the length of the tail, it was clear this wasp was a female. Fear not, that's not a particularly long stinger. She uses that long tail to lay her eggs in the ground.
Besides looking closely at insects, birders also learned a lesson about the fruit bearing trees and shrubs at the Edsel & Eleanor Ford House, and we stood and watched as many American Robins feasted on ripe berries.
Resident woodpeckers are usually reliable to sight and share and our Downy Woodpeckers were co-operative in that way.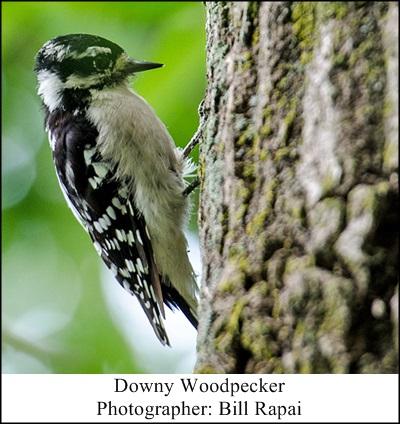 At one point toward the end of the walk, a group of birders followed the sound of very vocal Blue Jays. Bill hypothesized that they might be mobbing the Cooper's Hawk that he had quickly glimpsed heading in that direction few minutes earlier.
That part of the group didn't find the hawk, but they did see a Green Heron in flight and a Great Blue Heron in the lagoon. The other part of the group headed down the main road and were treated to the sight of the Cooper's Hawk swirling about with the swallows and swifts as it flew in circles near the Activity Center. It just goes to show you that you never know what you are going to see when you go birding; two paths led to diverse results, and that's part of the fun!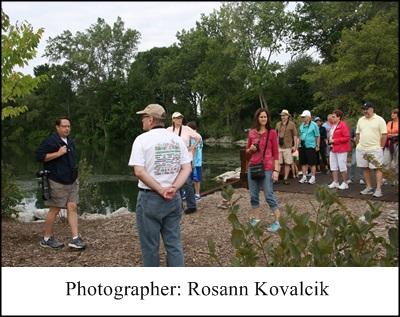 Doing a tally after the walk is another enjoyable experience. Over the years the number of species seen at the Ford House has grown to 195, and that includes only those birds that have been seen during the bird walks.
We were also heartened to see that the next generation is not only savvy with binoculars, but is also adept at using a camera to capture images of nature! What a privilege it is to Bring People & Nature Together.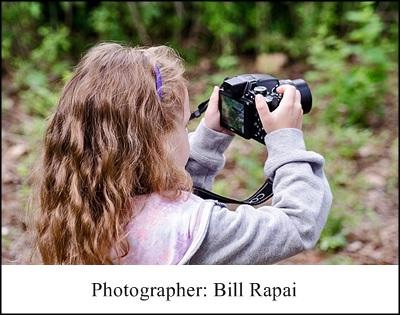 Bird Species Seen August 22, 2015
Double-crested Cormorant
Great Blue Heron
Green Heron
Canada Goose
Mute Swan
Mallard
Cooper's Hawk
Ring-billed Gull
Caspian Tern
Chimney Swift
Belted Kingfisher
Red-bellied Woodpecker
Downy Woodpecker
Northern Flicker
Eastern Wood Pewee
Eastern Kingbird
Warbling Vireo
Red-eyed Vireo
Blue Jay
Purple Martin
Tree Swallow
Barn Swallow
Black-capped Chickadee
White-breasted Nuthatch
House Wren
American Robin
Gray Catbird
Brown Thrasher
Cedar Waxwing
Northern Cardinal
Brown-headed Cowbird
Red-winged Blackbird
Baltimore Oriole
American Goldfinch
House Sparrow
Total – 35 species