Recently on our blog...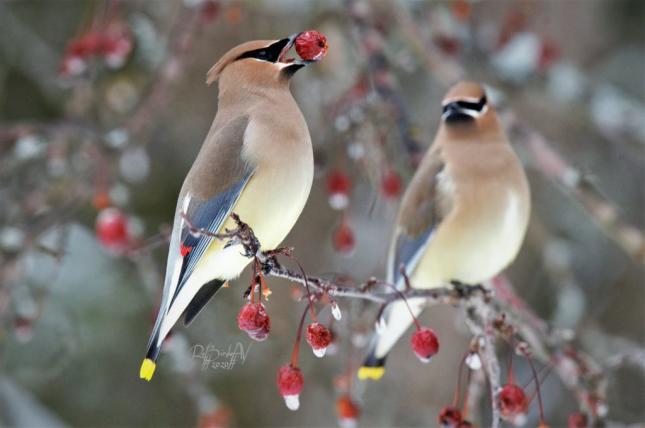 Helping, loving, honoring these beautiful birds... what can YOU do? Click the blog title above to find out! Photo by Roberto Viguilla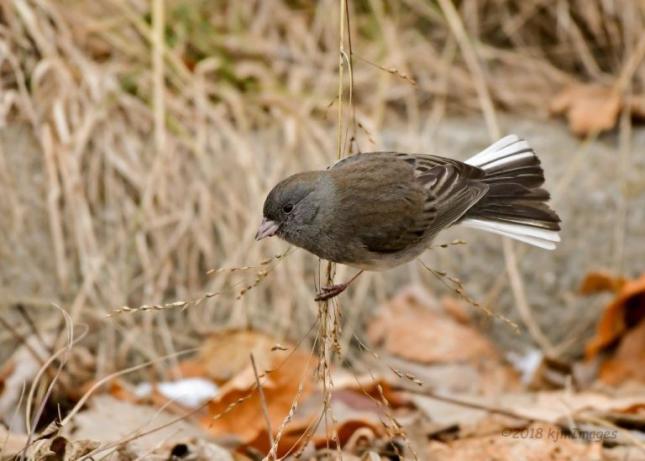 Have you noticed a shortage of Dark-eyed Juncos in your yard this winter? Click the blog title to find out why. Photo by Kevin Murphy
Christmas Tree - Artificial vs. Real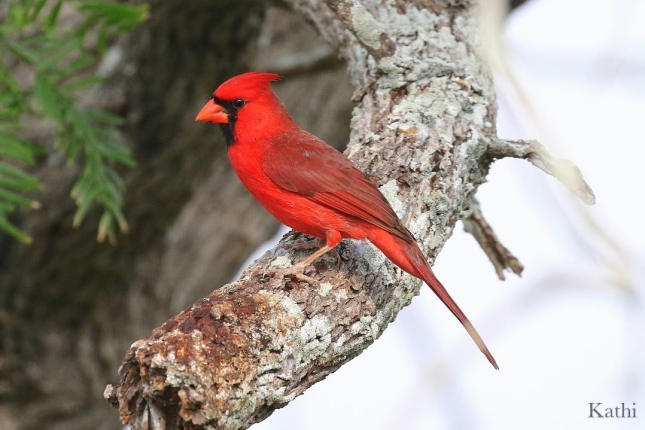 Curious about the most environmentally-friendly Christmas tree options? Click this blog post title to read and give it some thought! Photo by Kathi Hince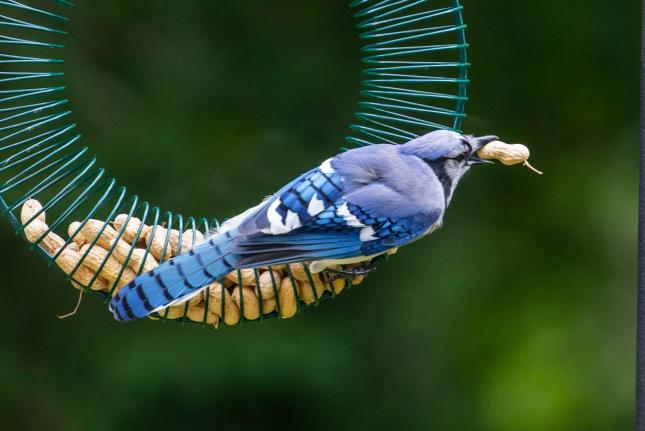 Some people characterize Blue Jays as "loud" or "bossy" - the "bullies" of the feeder. But did you know, they're actually an alarm system for other birds, warning them of impending predators? Did you know how intelligent they are, with the ability to store food in hundreds of locations and remember them all? Click the link above to read more about fascinating Blue Jays, a bird you may have misunderstood! Photo by Emily Wolfe.
Where Have My Goldfinches Gone?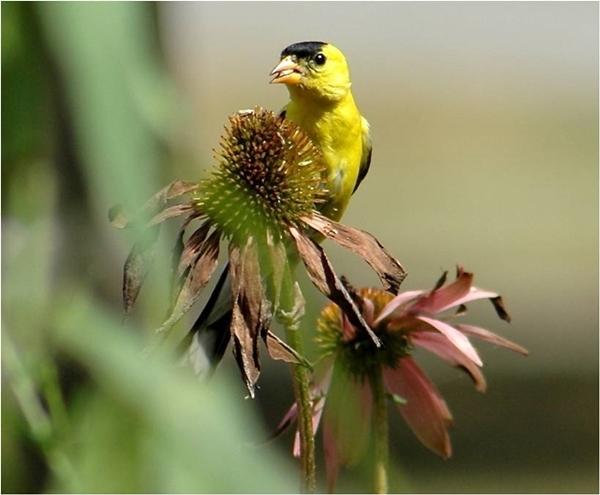 Have you noticed a decline in Goldfinches at the feeders lately? Do not despair! Read Rosann's latest blog to find out where and why they've gone (and when they'll be back)!
Decluttering Your Bird Feeders... Or Not
Much has been written about decluttering lately. But what about when it comes to your bird feeding station? Which feeders to keep, which to declutter? Following the wisdom of keeping that which brings you joy, you may not be decluttering after all. Click the link above to read Rosann's take on this topic, along with stories from her personal bird feeding stations.
Sometimes we complain about the weather, but what about those birds who have no choice but to survive in it? Click the link above to learn about some of our most hearty winter tree birds.
Bird Spotlight: Long-eared Owl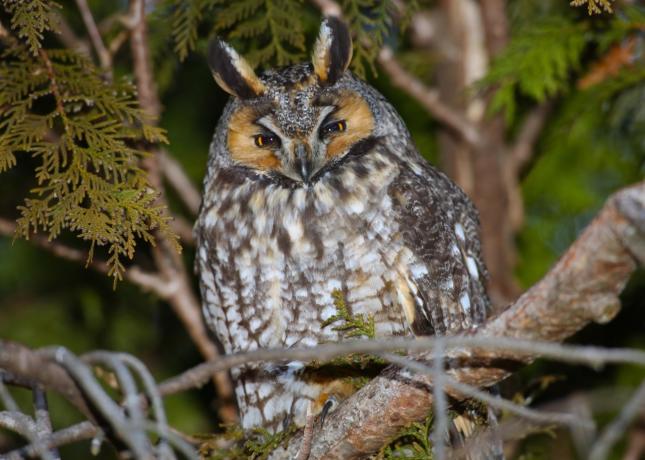 Have you ever seen a Long-eared Owl? Click the link above to read about Rosann's encounters with this amazing bird.
Red-breasted Nuthatch, A Predicted Winter Visitor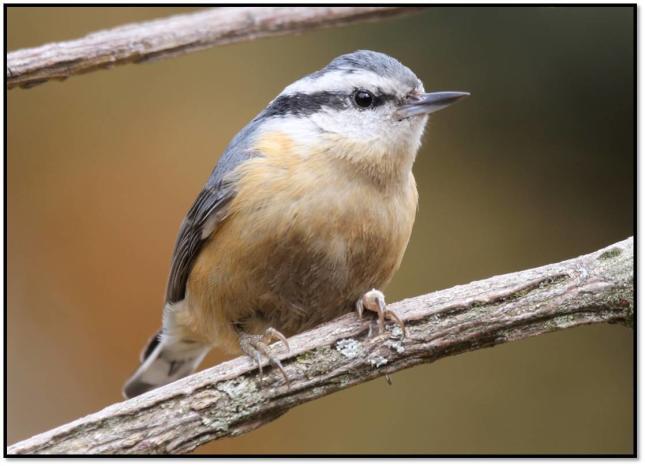 The Red-breasted Nuthatch is a bird we see in our area with varying frequency and saturation. This fall and winter we should see an abundance, as this is predicted to be an irruption year for this species. Click the link above to read all about this adorable little backyard visitor.
The Joy of Feeding Birds with Seed Cylinders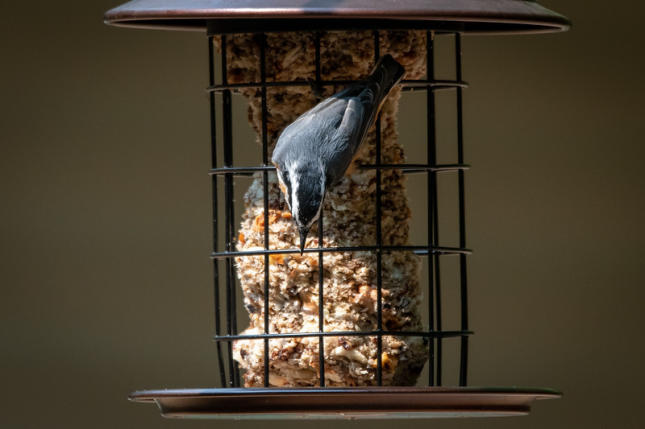 Looking for the perfect bird feeding solution - low maintenance, low mess, and long views of the birds you love? Try seed cylinders - a great bird feeding option offered by us at Wild Birds Unlimited! Read Rosann's latest blog which shows different birds and how they enjoy eating their cylinders. Photo by Lisa Vreede.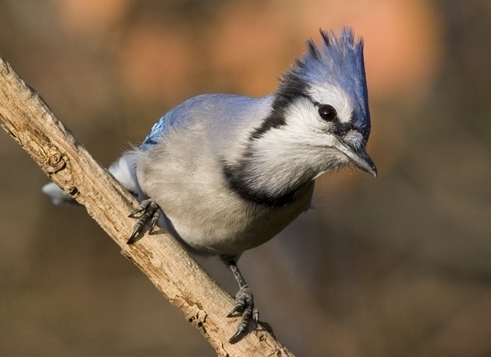 Click the title link above to read this blog post by our store owner - a delightful reflection on the joys of listening to summer bird sounds. Photo credit: John Graffius.
Common Nighthawks - Aerial Marvels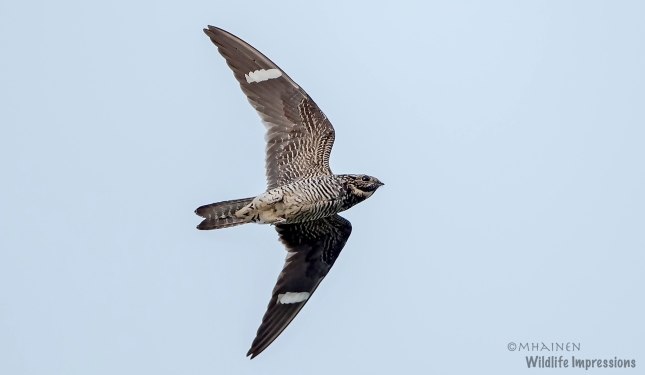 Click on the title above to learn more about Common Nighthawks, fascinating aerial marvels we see in this area during summertime, and especially near dawn and dusk. Get familiar with these awesome, agile birds that might be closer than you think! Photo credit: Mark Hainen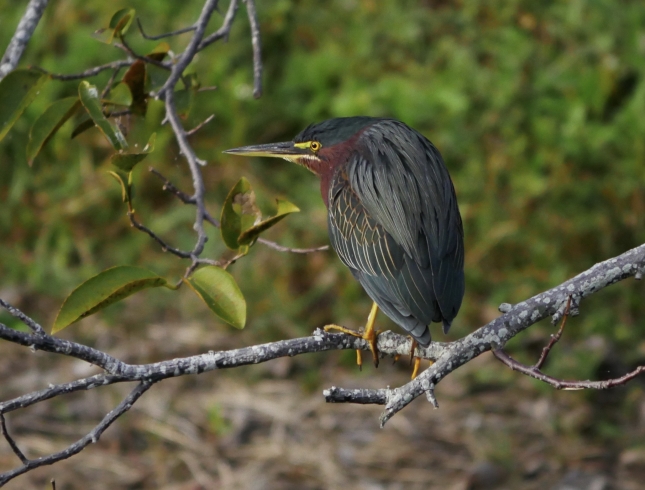 Read Rosann's new blog post about Green Herons, with tons of fun facts about these colorful birds, plus photos from Valerie Gebert.
Virginia Rail - A Successful Rescue!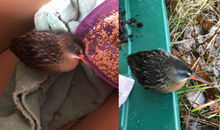 Have you ever seen a Virginia Rail? If you haven't, it's probably because this is a very secretive, marshland bird. Recently, one made its way into the Grosse Pointe area, and found itself way outside of its normal habitat. Click the link to read what happened next!
House Finches - A Beautiful Introduction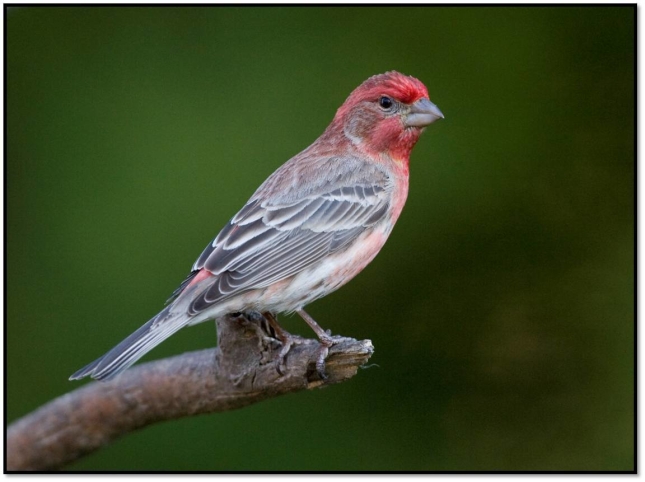 Did you know the House Finches we know so well are not native to the Eastern United States? Click the title link to learn when and how they expanded their range, and access more facts and photos of these sweet songsters. Photo credit: John Graffius
Northern Cardinal - A Crimson Jewel in the Garden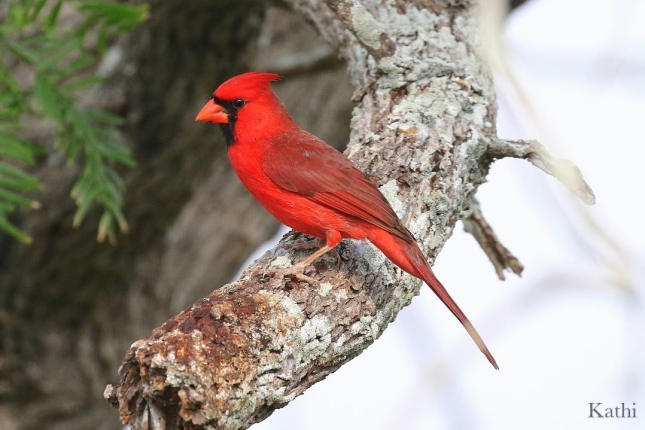 Click the link above to read about Northern Cardinals, one of our most iconic backyard birds. Find out why they sing, how they build their nests, and more! Photo credit: Kathi Hince
Bird Spotlight: Tufted Titmouse
Click the above link to learn about our bird in the spotlight - Tufted Titmouse! We have tips for what they like at feeders, as well as information about their behaviors, range, song, and of course, their charm! Photo credit: Kathi Hince
It's Going to be a Snowy (Owl) Winter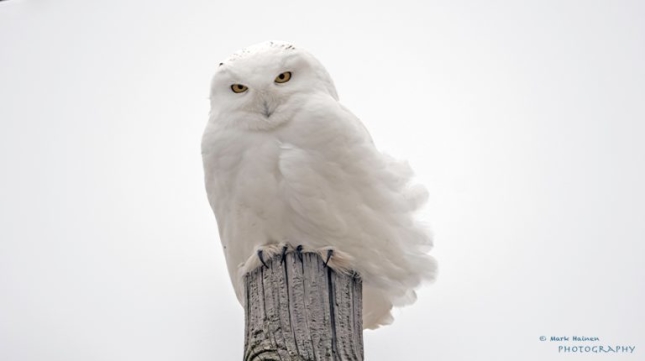 Click here to read about Snowy Owls, those awe-inspiring birds from The North. Learn about their life habits, where they've been seen recently, and how likely it might be that you'll see one this year! Photo credit: Mark Hainen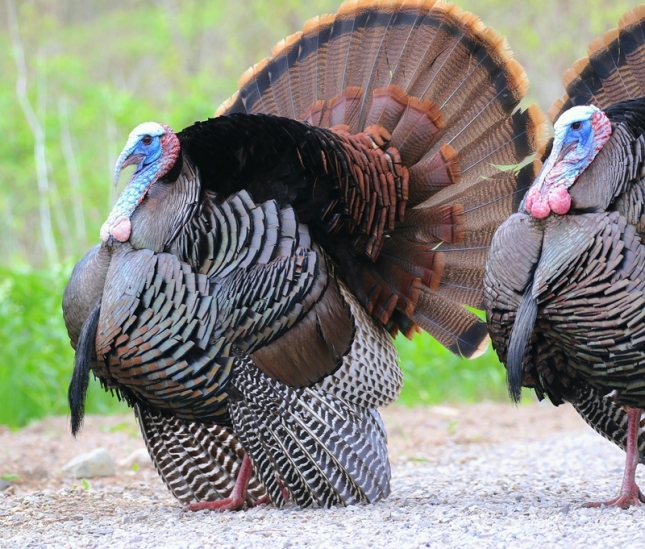 Before we spend the holidays eating turkey, it's only fitting that we learn a little more about these impressive birds. Click the title above to be directed to our blog post on Wild Turkeys! Photo credit: Kathi Hince
Bird Spotlight: Sandhill Cranes
Read this blog to learn all about Sandhill Cranes, one of North America's tallest birds. This blog has facts on everything from bird size, mating behaviors, nesting, food, habitat, and more! Photo credit: Bill Creteau
Bird Spotlight: Northern Flickers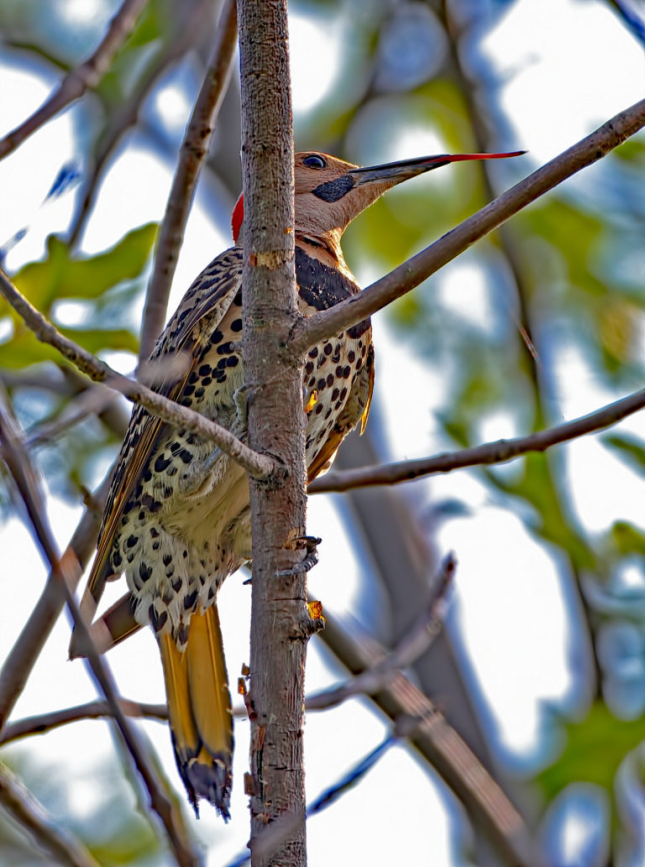 Read this blog to learn all about Northern Flickers, a unique and colorful variety of woodpecker found in our area. Find out what they eat, where they nest, how they sound, and more! Photo credit: Jan Palland
A Fall Bird Walk at Elmwood Cemetery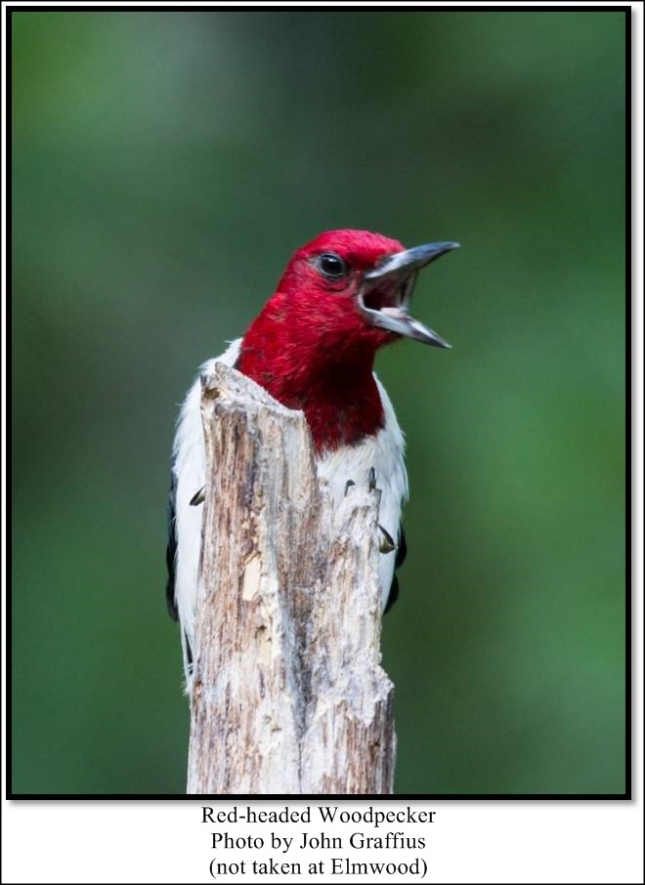 Read all about our latest adventure "birding in the D"! The star of this particular walk was the beautiful Red-headed Woodpecker who made an appearance! Photo credit: John Graffius
Maintaining a Clean Bird Feeding Station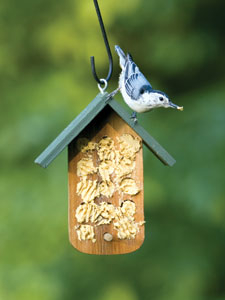 Fall is a great time of year to shift your bird feeding habits, clean up your station, and connect with the birds in your yard! Click the link above to read more about keeping a tidy feeding station this season and beyond.
Chimney Swifts - Aerial Artists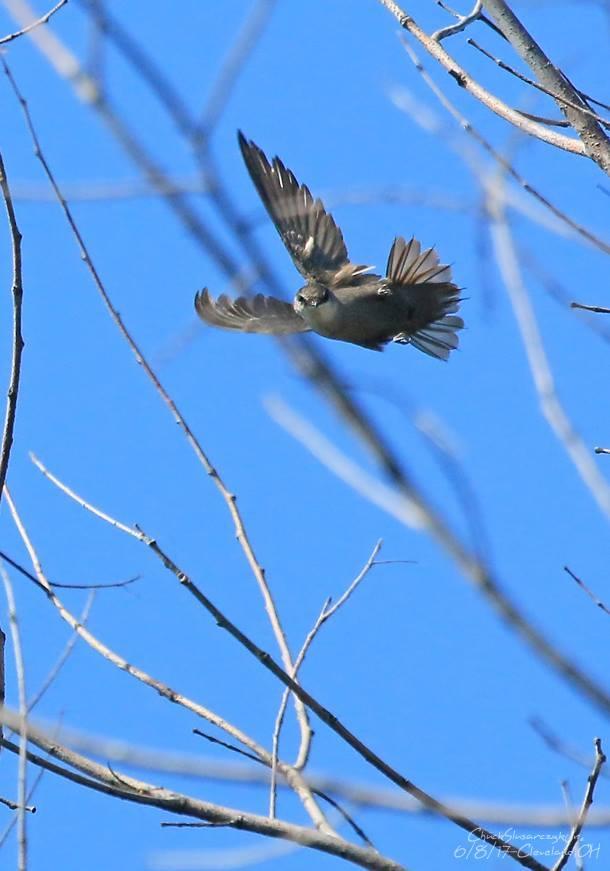 Click the above link to see amazing photos and facts about Chimney Swifts, the bird that flies non-stop! Photo Credit: Chuck Slusarczyk Jr.
Goldfinch Doing the Happy Dance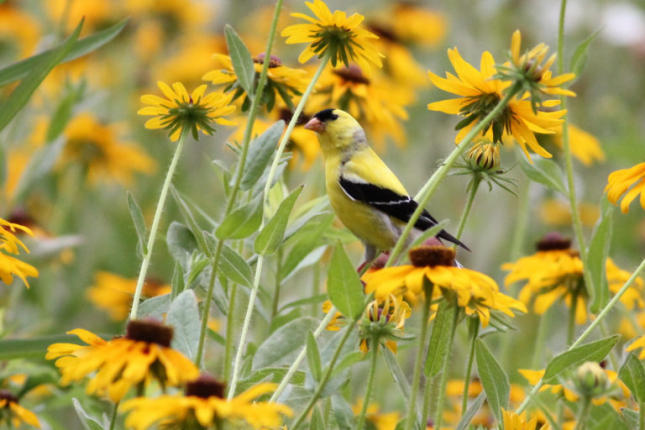 The goldfinch is a shining example of the beauty we can find in our own yards. Take a look today and see what catches your eye. Read this blog post for a glimpse into a happy morning in Rosann's yard.
Cliff Swallows are amazing birds who have adapted to the presence of humans by building their nests in places like this one, found locally! The nest that surrounds this bird is made of 1,000 carefully manipulated blobs of mud. This blog post is all about these hard-working birds. Photo credit: Lisa Vreede

Grosse Pointe Birding Challenge 2017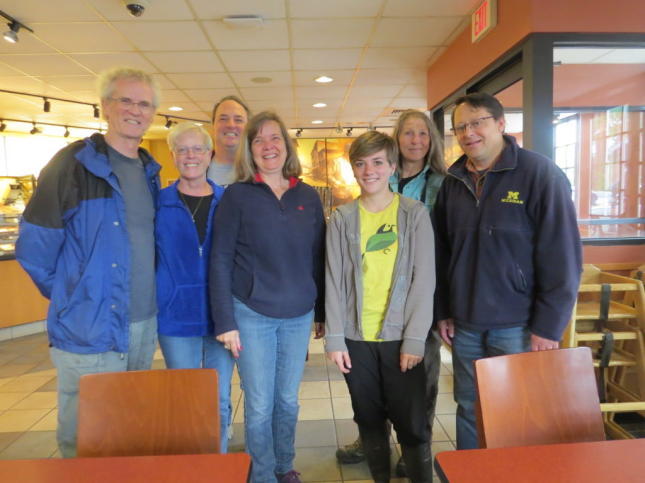 Click the above link to read about our 12th annual Grosse Pointe Birding Challenge, a friendly competition between birders in the Pointes, full of fun sightings and smiles. Find out which of the teams won, and who found the "bonus bird" Scarlet Tanager.
Elmwood Cemetery - Birding in the D

Nothing can make time stand still and yet move so quickly as a Bird Walk in May in the peaceful setting of Elmwood Cemetery in Detroit, Michigan. The background traffic noise is negligible and the ability to stand and listen to the bird song around you is a tremendous elixir for the mind, body and soul. This particular bird walk was full of great sightings, with a final total of 45 avian species. Click the link above to read all about it, and be sure to join us on our next bird walk! Photo credit: Lisa Vreede
Bald Eagles Nesting at Country Club of Detroit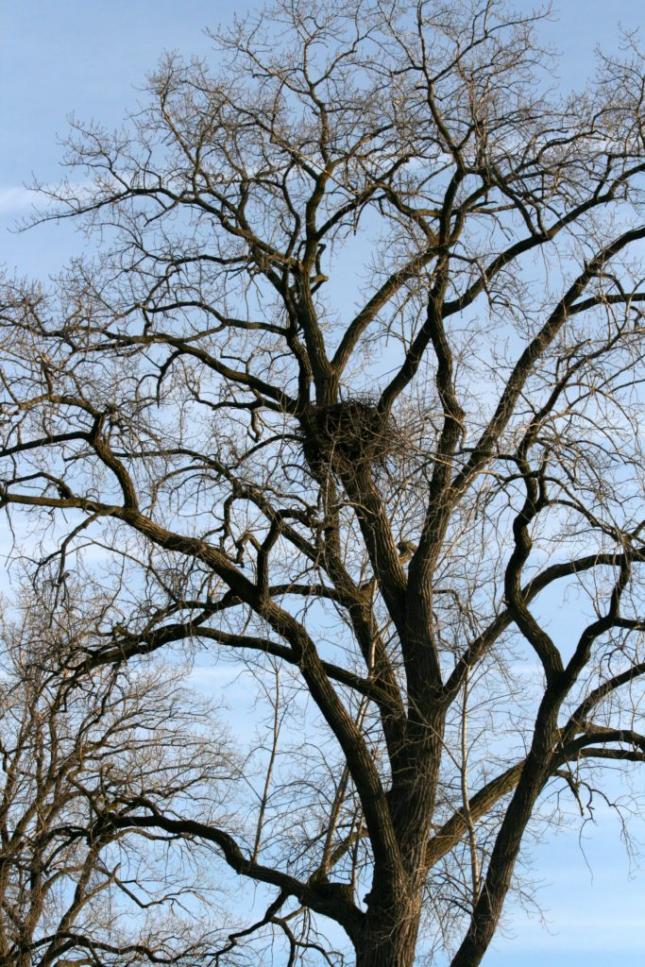 For many years, Bald Eagles were scarce, with numbers declining due to DDT and lead poisoning. Fortunately, these majestic birds have seen a healthy return in numbers, and in the past few years, we've had quite a number of sightings very close to home. With some local intel and investigation, we've been able to learn of an eagle nest at the Country Club of Detroit, and wanted to share it with you!
More Cardinals and Cooper's- Project Feederwatch Results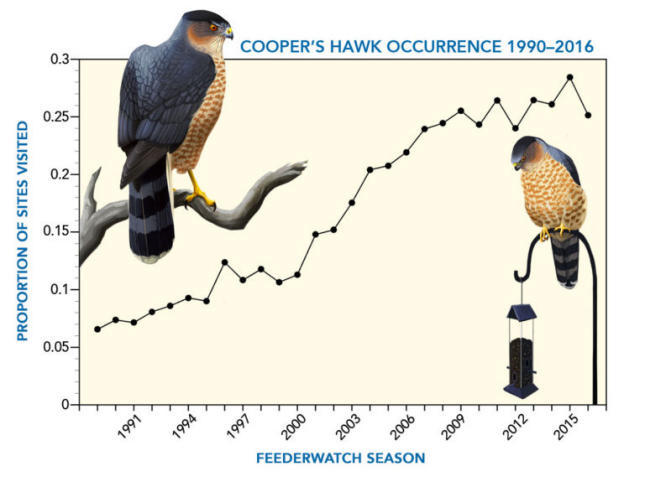 Project Feederwatch is an important citizen science ornithological study, conducted by the Cornell Lab of Ornithology and Bird Studies Canada for the past 30 years. This blog post tells of some of the amazing findings discovered as a result of participation by everyday birdwatchers like YOU! Discover trends relevant to your own backyard, and find out how you can become part of this important movement to better understand our birds.
What Does Bird Song Mean? Spring?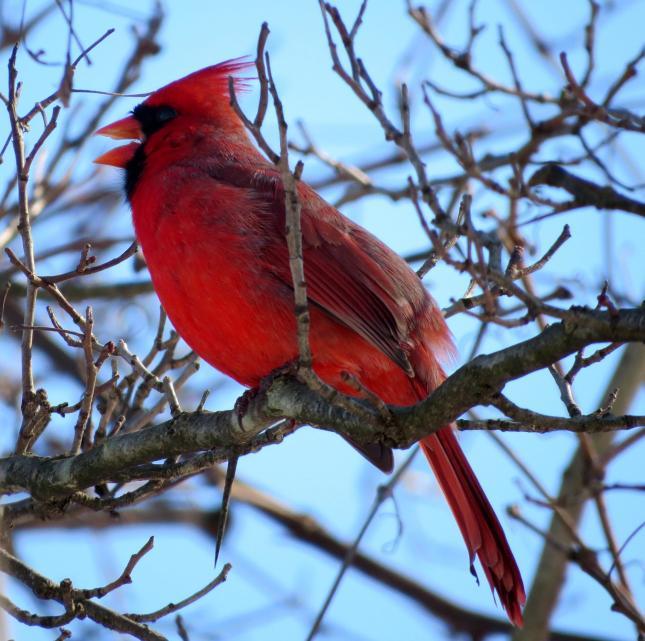 Many of our customers ask us why the birds sing during the midst of winter. Are they confused? Do unseasonably warm temperatures make them think it is spring? The answer may surprise you! Photo credit: Little Bird Nerd
Beyond Thistle: Tips for Attracting Goldfinches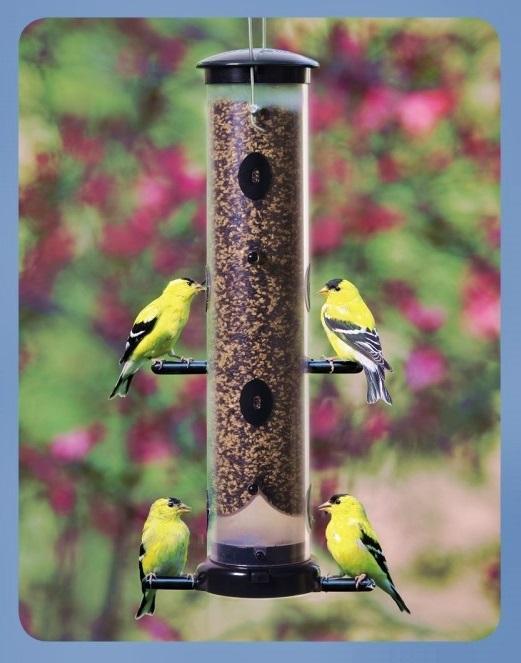 The American Goldfinch is one of the most beloved backyard birds in our region. Did you know, many stay in Michigan year-round? While Nyjer (thistle) seed is one of the top-recommended choices for attracting these golden gems, it's not the only seed they'll eat. Click the above link to read more.
Birds may be small and light, but they are resilient survivors! Help them survive the elements this winter with this how-to guide for winter birdfeeding. This blog post covers everything from bird baths to food options to feeder recommendations to attract the species most likely to visit during the winter months. Photo credit: Andrea Rose
Wait! Wait! Don't Clean Up Your Yard!

Sometimes the best thing for the birds and for nature is to leave things as they are in their natural state. Our extensive (and sometimes obsessive) fall cleanup efforts are not only a huge expenditure of energy and time, they also damage and interfere with many natural processes as nature readies itself for winter. So relax, let nature take over your yard, and spend your time watching the birds instead. Read this post to see how doing less can mean more for your birds.
Attract Birds by Adding a Snag to Your Yard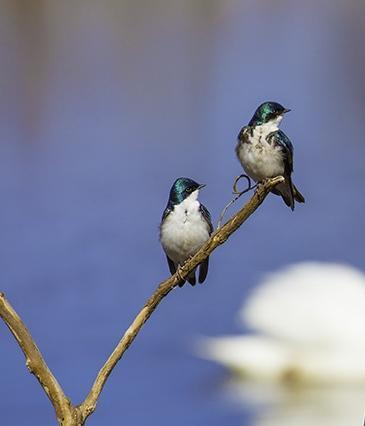 Find out how dead trees play many important roles within the avian ecosystem. Read this post to see how you can use dead trees to help birds and attract more of them to your backyard.
Read more about the messages hidden within the songs of birds, as seen through the eyes of Rosann Kovalcik. Allow her writing to takes you on a journey through the morning chorus in her yard. Photo credit: John Graffius

Beneficial for Birds, Fun for You- It's Time to Provide Water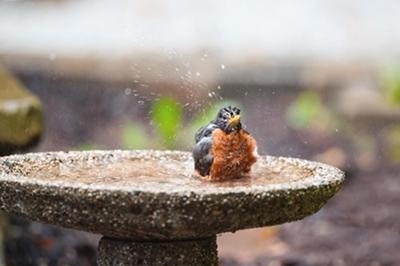 As lovers of backyard birds, we often think of providing food, but forget about the importance of offering water. Read this post for tips on providing water birds need.
Got birds on the brain and want more? We understand!
Follow the link below to learn more about birds from the perspective of Rosann Kovalcik- store owner, Friend to the Environment, and bird lover.
Click Here to Visit our Blog Site