Avian Art Classes at WBU, GPW
Our final Avian Art dates have been cancelled due to COVID-19. Thank you for painting with us!
Marilynn Thomas is a talented local artist who specializes in the watercolor medium. She holds a Bachelor of Art Education and Fine Arts from Eastern Michigan University, and teaches classes at Macomb Community College. Her work is displayed locally in restaurants and community centers, as well as on her website (click here). Fortunately for us, Marilynn also happens to love birds, and enjoys painting them and teaching others to do the same. While teaching the class, she and store owner Rosann Kovalcik are always sure to sprinkle in some great bird facts!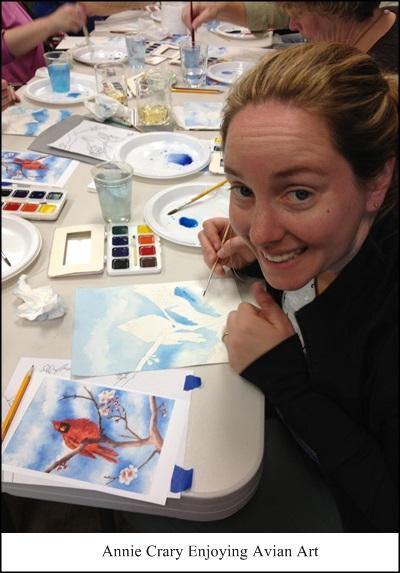 Former employee Holly Babiarz says, "Many people come in not knowing anything about watercolor, and once they've learned the nuances of the art technique, it starts a new interest, and they want to continue doing it for themselves."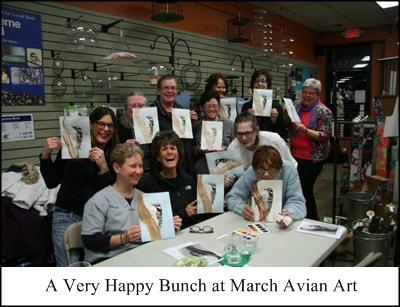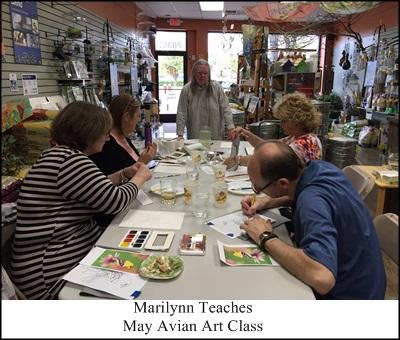 Aside from painting, Avian Art sessions feature delicious snacks, and guests 21 and up may partake in wine or beer. All ages are welcome, so bring a friend or sign up for yourself!
"Like" us on Facebook (click here) and see our Events page to stay informed about upcoming Avian Art sessions.
Please sign up early as space is limited to 12 participants. If the class does not fill completely, we reserve the right to cancel or reschedule at short notice.

Cost is $35.00 per person and includes art supplies,
food, drink & fun. Payment made in advance in-store or by mail (cash or check payable to Rosann Kovalcik).
Call (313) 881-1410 to reserve your space.
Past Paintings